Zhongshan Square is the place where the cheerfulness of the Chinese life can be witnessed and experienced from close quarters. It is located at the intersection of Zhongshan Road and Nanjing Street, served as the primary attraction of downtown Shenyang. The square was first built in 1913 but since then has been reconstructed several times. Zhongshan Square covers an area of 26,400 square meters. There is a 10-meter-high full-sized gigantic statue of Chairman Mao, standing in the center of the square. In 1996, Shenyang Municipal Government renovated the square in a large scale with new facilities, making it a musical square of culture.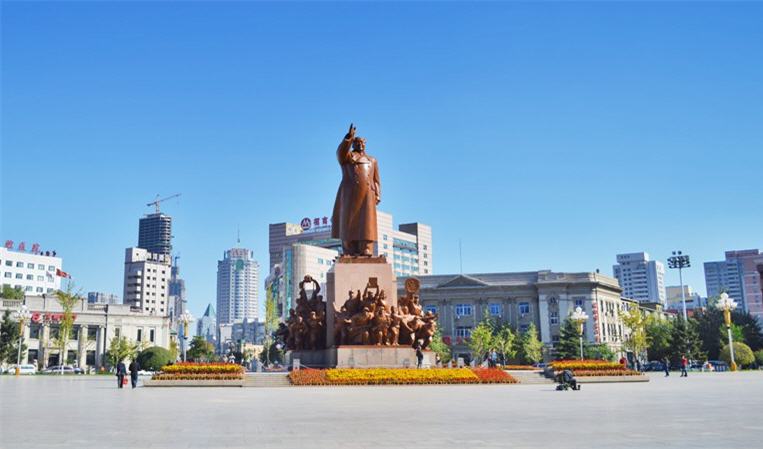 There are great efforts to reform this area with optimal look and name. During its initial period, the square was known as the Central Square. This name was then changed to Langsu Square in 1919 and then to its present name, Zhongshan Square, during the rule of Kuomintang. However, during the Cultural Revolution, this place was referred to as Hongqi Square. Fortunately, the square gained its name Zhongshan Square again in 1981, until now.
Zhongshan Square was reconstructed in 1956 while a magnificent fountain was built in its centre. But that was just the beginning. The square as we see today is mostly the result of a large-scale reconstruction project undertaken in 1969. It began on May 7, 1969 and the first phase was completed on September 28 of the same year. Second phase began on May 13, 1970 and completed on October 1st, 1970. A huge glass-made statue of Mao Zhedong was erected at the centre of the square since 1970.