Built for China's International Horticultural Exposition in 2006, the Expo Garden is now a permanent site on Shenyang landscape. The immaculate gardens and natural areas provide an escape from the industrial city center. Calm ponds and interactive obstacle courses mean that the Expo Garden has something to offer for everyone.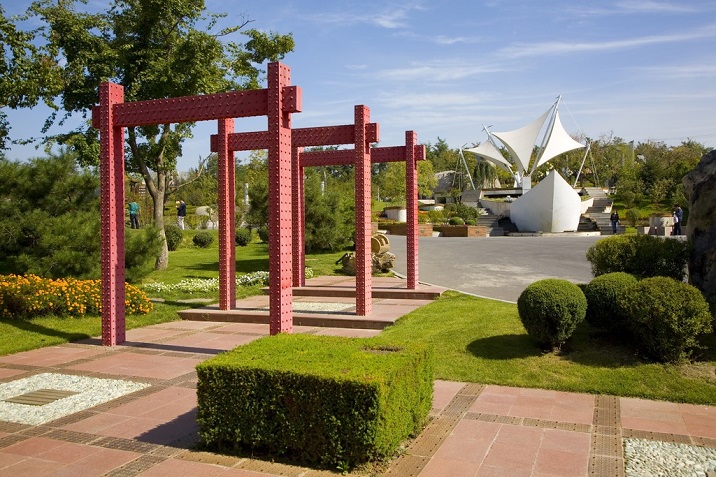 The garden has an area of 246 hectare with over 50 domestic gardens and 10 royal plots. The International Horticulture Expo Garden has 24 Fair Parks reserved for exhibition. Visitors can look around this garden by bicycles and golf carts. Regarded as a World Park by the China Flower Association, the park has over 6 million tulip specimens and 650 varieties of flowers. The park has restaurants, flower trading spots, cafes and bars, pavilions, amphitheatre and entertainment centers.
Travel Tips:
The expo hosts many flower festivals. Prominent among them are Tulip Festival, Azalea Festival, Orchid Festival and Cherry Blossoms Fest.
In May and June, Peony Festival, Iris Festival and Water Lily Festival are organized.
Many cultural and academic exchange programs are run in the park. Don't disturb their convoy.
The park also organizes gardening and Bonsai tutorials for free.
Bicycle rides are available at an extra fare of RMB 30. Do bargain for the price.
The ticket sale closes at 16:15.
Location: 301 Shuangyuan Rd, Hunnan District, Shenyang, Liaoning Province, China, 110163
Transportation: Nearest Railway Station: Shen Fu North Station