Middle Street
Middle Street has a history of more than 100 years. In 2005, Middle Street gained the title of Top 10 Famous Commercial Shopping Streets in China. And in 2008, it won the International Golden Street title.
Middle Street is the first commercial pedestrian street in Chin with many stores and fancy restaurants. The largest shopping mall in Shenyang is also located in the Middle Street, selling products from all around the world.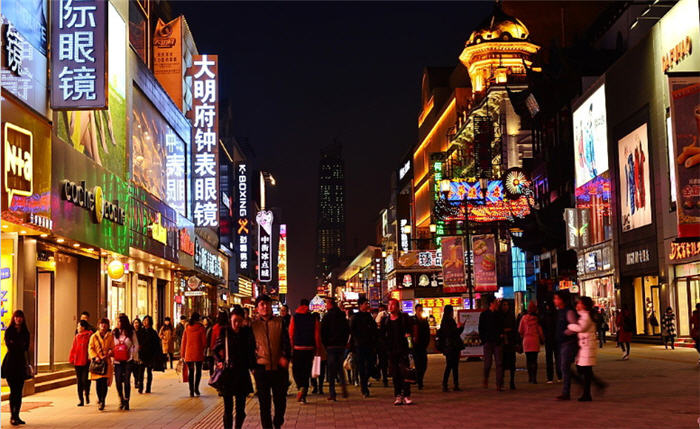 Taiyuan Street
Taiyuan Street is another popular shopping area which is similar to Middle Street. Taiyuan Street also features many restaurants and theaters for people to enjoy. Many people spend their holidays shopping in these two streets. There is also a very large underground shopping center, offering lots of items, especially fashion jewelries, accessories and clothing.
Wu'ai Market
Wu'ai Market is the biggest wholesale market in the northeast of China with 300,000 customers per day and annual turnover of more than 2 billion RMB. It covers an area of 139,000 square meters. Products include dresses, shoes, caps, groceries, knitted goods, cloth materials, boxes, home appliances, gifts, daily sundry goods, beauty and hairdressing articles, small foods, bedding goods and more.
Sanhao Street
The information technology center is in Sanhao Street in the southern part of the city. There are large superstores located throughout the city that sell everything from meat and dairy to clothes and electronics.