Marshal Zhang Mansion, the former residence of Zhang Xueliang, is a courtyard with three brick-and-wood-structured buildings and each western-style building has three-stories. It has been turned into the Xi'an Incident Memorial Hall today, the historical relic under the national protection. In 1988, Marshal Zhang's Mansion was renamed to the Display on Old Residence of General Zhang Xueliang. In 2002, it was renamed again to the Liaoning Provincial Museum of Modern History. In the hall, the basic exhibitions are Achievement Exhibition of General Zhang Xueliang, Exhibition of Zhang Family and Zhang Zuolin's Life Experience.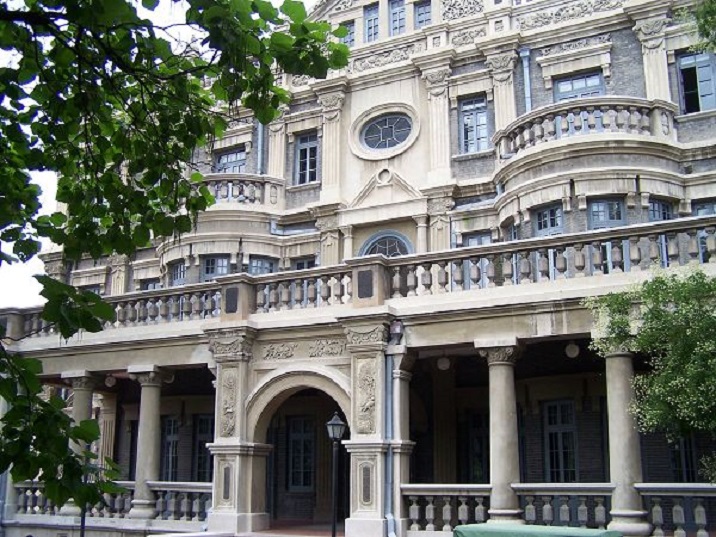 Zhang Xueliang, born on June 3, 1901 and died on October 14, 2001 in Honolulu, is a very famous patriotic hero during the Anti-Japanese War. His nickname is "Young Marshal" because he became the ruler of Northeast China and much of the North China when he was only 27 years old on 4 June 1928. On 6 April 1936, Zhang Xueliang met with Premier Zhou Enlai to plan the end of the Chinese Civil War. In the Xi'an Incident (12 December, 1936), Zhang Xueliang and another general Yang Hucheng detained Chiang Kai-shek, the head of the Kuomintang government, and forced him to cooperate with the communists against Japanese invasion. This is the well-known Xi'an Incident, also called Double-12 Incident. As a result, the incident secured the second cooperation between the Communist Party and the Kuomintang. General Zhang Xueliang had made a great contribution to the liberation and revolution of Chinese people. But Zhang Xueliang had spent over 50 years under house arrest by Chiang Kai-shek and his son after the Xi'an Incident.
Marshal Zhang's Mansion is a large-scale building complex consists of East Yard, Middle Yard, West Yard as well as Outer Building of the Yard. Among this mansion, there are traditional-style Siheyuan buildings, South China's elegant pavilions and gardens, Euro-style big green buildings, Bianye Bank Building, Red Mansion Building, Small Green Building and Tower of Ms Zhao Yidi strongly featured with Sino-west architectural style. In 1991, Marshal Zhang's Mansion ranked in the List of Chinese Modern Excellent Building Complexes. A mass of stone carvings, wooden carvings, brick carvings and fresco works highlighted with the folk custom of Northeast China are in Marshal Zhang's Mansion. The themes on these carvings or murals with significant meaning are widely selected. The figures or images concerned are elaborative and lifelike. These works are rare treasured materials to research Chinese architectural arts and folk custom.
Location: 48 Shaoshuaifu Xiang, Chaoyang Street
Ticket: 28 RMB
Opening hours: 8:30—16:30