The Mawangdui Mausoleum, also known as Mawangdui Han Tombs, is an archaeological site located in Changsha, Hunan province. Two saddle-shaped hills are the feature of this site, in which stand the tombs of three people from the western Han Dynasty (206 BC – 9 AD): Marquis Li Cang, his wife, and a man believed to have been their son. Most of the artifacts from Mawangdui are displayed at the Hunan Provincial Museum, therefore Manwangdui Mausoleum is regarded as a book to the glorious West Han Dynasty (206BC-24).
The eastern tomb, Tomb no. 1 of Mawangdui Mausoleum, contained the remains of a woman in her fifties (Lady Dai, personal name Xin Zhui). Her mummified body was so well-preserved that researchers were able to perform an autopsy on her body, which showed that she probably died of a heart attack. Specifically, her diet was too rich in sugars and meats, and she suffered from arterial-coronary problems. Buried with her were skeletons of various food-animals, jujubes, lotus soup, grains and a complete meal including soup, rice and meat skewers on a lacquer set. Researchers found honeydew melon seeds in her stomach, inferring consumption right before death. She outlived the occupants of the other two tombs.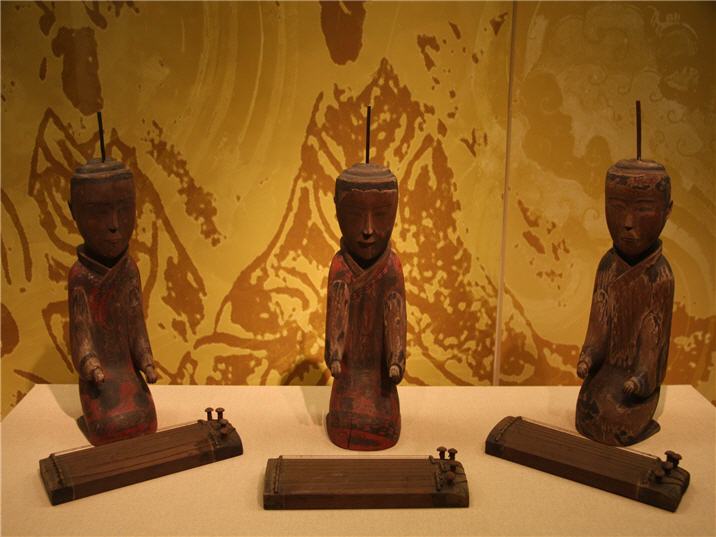 The western tomb, Tomb no. 2 of Mawangdui Mausoleum, was the burial site of the first Marquis of Dai, Li Cang. He died in 186 BC. The Han dynasty had appointed Li Cang as the chancellor of the Kingdom of Changsha, an imperial fiefdom of Han. This tomb had been plundered several times by grave robbers.
In Mawangdui Mausoleum, the Tomb 3 is the tomb of a man in his thirties who died in 168 BC. The occupant is believed to have been a relative of Li Cang and his wife. This tomb contained a rich trove of military, medical, and astronomical manuscripts written on silk.