Hunan Provincial Museum is a must-see spot for tourists who are interested in Chinese cultural relics. Located in Kaifu District of Changsha City, Hunan Provincial Museum has a history of more than 60 years, which adjoins the Martyres' Park and covers an area of 51,000 square meters. Abundant collection are boasted in Hunan Provincial Museum, where the cultural relics came from the world-renowned Mawangdui Tombs of Han Dynasty, the bronze wares of the Shang and the Zhou Dynasties, pottery and porcelain works, calligraphy works and paintings and so on. Therefore, Hunan Provincial Museum is regarded as the largest historical and artistic museum in its province.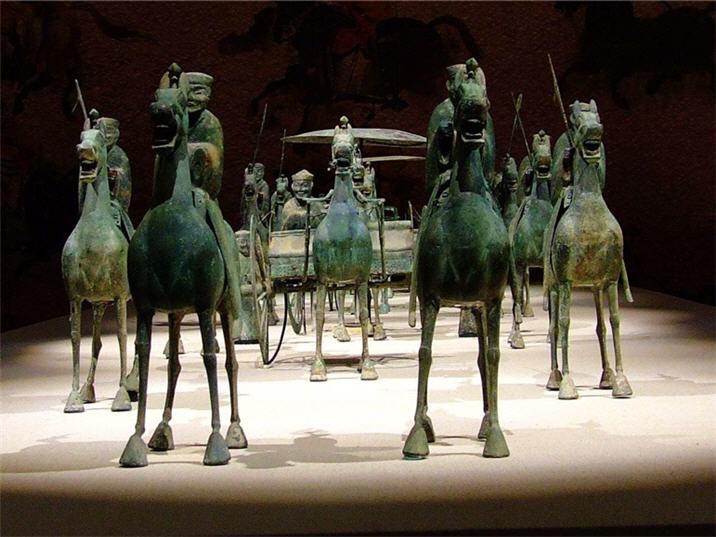 This museum has a collection of more than 110,000 objects, over 763 of which are top grade cultural relics. Most of these objects were discovered by archaeological excavation. What's more, the museum has gathered together nearly all the fine works unearthed in different parts of Hunan Province. According to the various textures, the cultural relics in Hunan Provincial Museum can be classified into the following kinds: bronze, silk paintings and books, lacquers, textiles, ceramics, paintings and calligraphy. These cultural relics include stone implements and pottery from the Neolithic Age, bronze wares of the Shang Dynasty (16th - 11th century BC) and Zhou Dynasty (11th - 221 BC), and celadon wares from the Eastern Han Dynasty (25 - 220) to the Sui Dynasty (581 - 618) and the Tang Dynasty (618 - 907). Some masterpieces by famous scholars like Wang Xizhi, a famous calligrapher from the Tang Dynasty, and Wang Fuzhi, a great philosopher of the late Ming Dynasty (1368 - 1644) and the early Qing Dynasty (1644 - 1911) are also on display. Cultural relics unearthed in Mawangdui Han Tombs are the highlights in the museum.
With its unique style and a collection of cultural relics from the land of Hunan, Hunan Provincial Museum presents a panoramic picture of Hunan civilization and its rich connotations, serving as the representative of Hunan culture as well as the best window through which to interpret the brilliant Hunan culture and attracting over one million visitors home and abroad every year.