Among the existing famous Nine Dragon Screen walls in China, the Datong Nine Dragon Screen is by far the oldest, biggest and most artistic one. Dating back to Ming Dynasty, this 600-year-old screen is a masterful example of Chinese fire-glazed tile with a length of 45.5 meters long, a height of 8 meters and a width of 2.09 meters.
The Nine Dragon Screen itself is inlayed with components of yellow, green, blue, purple, black and white glaze. On the wall, nine dragons are swirling vividly amid yellow clouds, blue mists, surfing waves and mountain cliffs.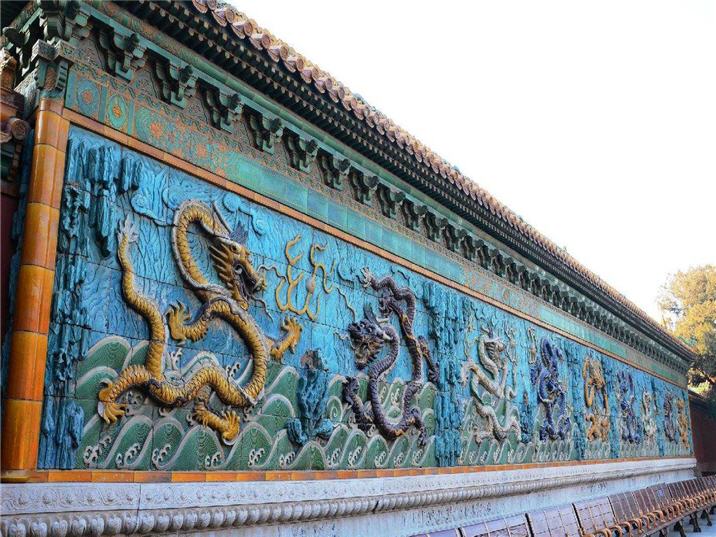 Cavorting in poses that look at once playful and menacing, the nine sinuous dragons which grace its lengths were said to control the powers of wind and rain, and presented an impassable obstacle to evil spirits, who, apparently, could only move in straight lines.
Of the nine, the central one, with its bright eyes staring firmly into the distance, seems the most dignified and imposing. All this provides visitor with a glimpse of the advanced carving craftsmanship of the ancient Chinese people.
Address: Yanghe Street, Datong
Opening Hours: 9:00-16:50
Ticket Price: 10 Yuan
Recommended visit time: 30 minutes
Transportation: You could take bus Line 4 to the Nine-Dragon Screen.