Located 40 km north of the ancient city of Luoyang, the Xiaolangdi Reservoir Dam is the largest project on the Yellow River, second largest hydropower station to the Three Gorges project on the Yangtze River. Besides, the scenic area around the dam also acts as a famous tourist attraction of Luoyang. Each year, a number of visitors are attracted to visit the dam as well as the beautiful landscape of the scenic area.
The Xiaolangdi scenic area consists of 4 parts, respectively Xitan scenic area, the dam scenic area, Zhangling peninsula scenic area, and the Three Gorge scenic area.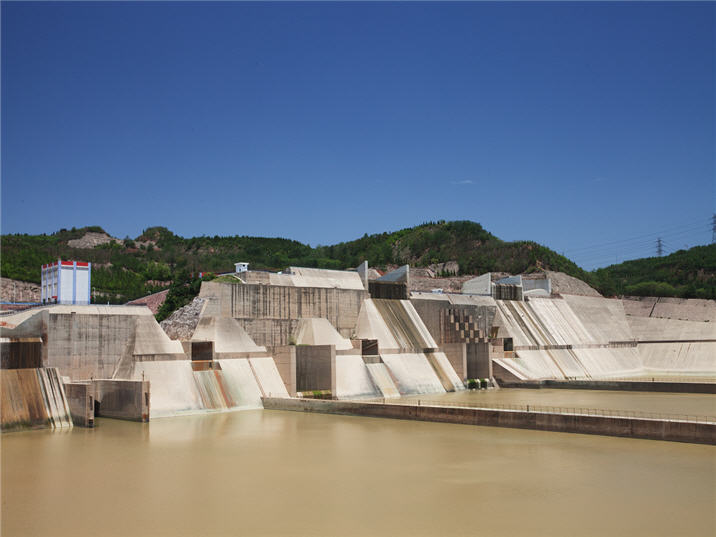 The world wide renowned Xiaolangdi Reservoir Dam is just located inside the dam scenic area. Constructed in 1994, Xiaolangdi Dam regulates water and silt flow annually. The Dam is a multifunction project designed for flood control, ice control, dredging, industrial and municipal water supply, and hydroelectric power generation.
The Xitan scenic area is an oasis which is habited with some local people. The place features fresh air, plenty of plants and flora, and quiet villages with unexplored natural landscape.
The Zhangling Peninsula scenic area situates only 2km to the dam. Standing on the peninsula, visitors will see the surface of the river ripples with rhythm, which forming a charming spectacle likes in the fairyland.
Covered with dense vegetation and reserving plenty of water, the Xiaolangdi scenic spot has a temperature which is 4 to 5 ℃ lower than the urban district. It's even 10 ℃ cooler at the water outlet. Thus the scenic area is becoming a hot tourist destination from July to September to escape from the summer heat.
In recent years Yellow River Xiaolangdi Waterfall-Watching Festival is becoming a hot tourist event in Luoyang, Henan province. When Xiaolangdi Reservoir Dam takes off the brake and discharged floodwater, a 70-meter-long waterfall would rush down the Yellow River. The festival is held from Mid-August to Mid-September every year.
Address: Mengjin County, Luoyang
Opening hours: 7: 30—18: 30
Ticket Price: 40 Yuan
Cable car (round trip): 50 Yuan
Cable car (single trip): 30 Yuan
Recommended visit time: 3 hours
Transportation: You could take a bus from the Luoyang Bus station (200 m east to the Luoyang Rail Station) to the scenic area. The bus leaves every 30 minutes and takes about 1 hour.