Luoyang, a city of Henan Province, was once the capital city of the Eastern Han Empire (25 AD- 220 AD). After that, it was still regarded as an important city of other dynasties in the old times.
Luoyang Old Town indicates the area of northeast Luoyang. It extends over twenty square miles, and the main part of the Luoyang Old Town is two miles east of the Luoyang Bus Station and the Luoyang Train Station. Luoyang Old Town includes some ancient ruins and remains along with old architecture and old narrow streets.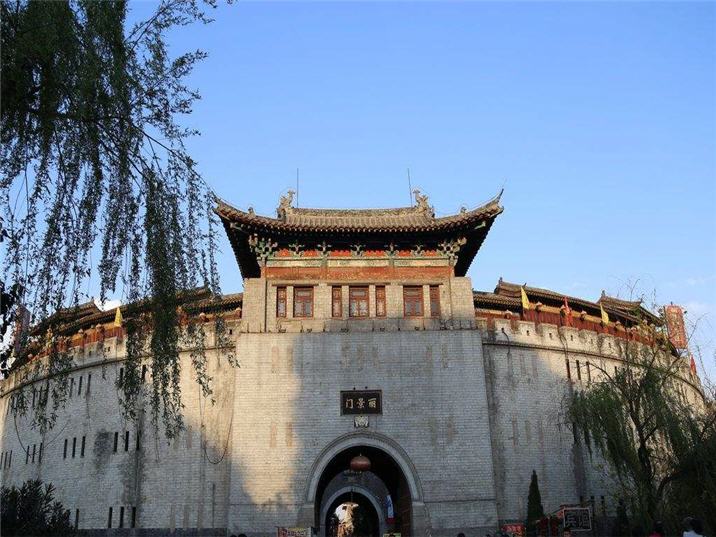 Luoyang Old Town is the best place to find remaining ancient architecture. An example is a very big city gate that is said to date back to 600 AD. You could also visit the Temple of Guan Yu, Old City Hall, Confucius Temple, the Bell Tower and Drum Tower, and other ancient Chinese architectures.
The area also features a folk art museum which presents paper cuttings art, local clothing, and other local artwork. Some of the streets are residential community with small shops and old apartments lining both sides. The streets still looks old. One special feature of the area is a Muslim community. Many of Luoyang's Muslims live there. You could find a big Mosque and many Muslim restaurants, and you could experience the common and peaceful life of the locals.
There are a lot of stalls selling local food, and the small restaurants put tables on the streets for customers who want to eat outside and enjoy the street view. You can also see many locals chatting on the street or playing table games like Mahjong. Take a stroll along the old street, you can also find some interesting souvenirs with reasonable price.