About 7 kilometers (about 4.5 miles) south of Luoyang City, Guanlin Temple is celebrated as a legendary place where Guan Yu was buried, who was a well-known general of the Kingdom of Shu in Chinese history. Therefore, Guanlin Temple enjoys another name of "General Guan'Tomb" as well.
With a coverage of 100 mu (about 16.5 acres), Guanlin Temple is one of the well preserved ancient buildings, the layout of which highly embodies the traditional style of Chinese architecture. Inside the temples are halls, tablets, small stone lion and cypress.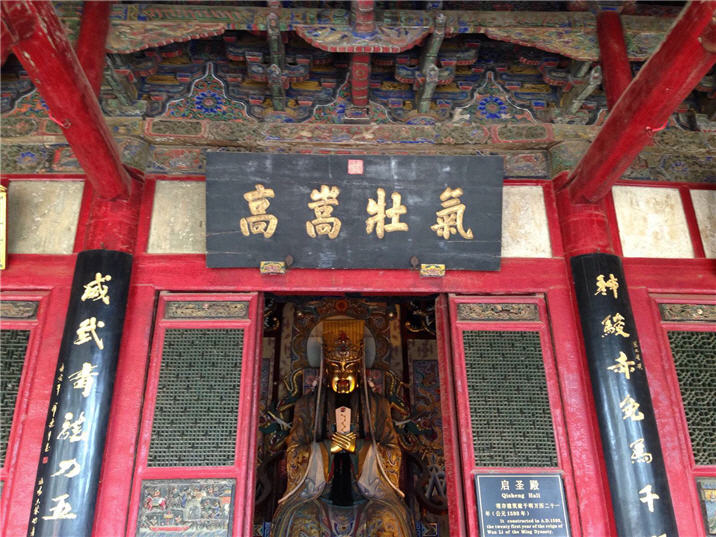 North from the Opera Tower, there is the Main Gate, the Courtesy Gate, the First Hall, the Second Hall, the Third Gate, and the Tomb of Guan Yu.
With a surface of 10-meter octagon and a coverage of 250 square meters, the Tomb of Guan Yu has a stele in the front, on which seal characters of "The inscription of Chifeng" is carved. Before the stele stands the stone arch table that is inscribed with "The tomb of the general Hangshouting".
Opening hours: 8:00-18:30
Ticket Price: 40 Yuan
Recommended visit time: 2 hours
Transportation: You could take bus Line 81 or 55 from the Luoyang Railway Station or take bus Line 58 from the White Horse Temple.