A Sock Culture Museum was unveiled on March 13, 2013 in Yancun County, Fangshan District, which belongs to Beijing. This unique museum attracts tourists who are curious about "sock culture".
This Sock Culture Museum covers an area of 3,200 square meters, boasts a collection of over 1,000 items. Exhibits demonstrate domestic sock culture, sock development history, and literatures about socks. Some exhibitions using High-Tec vividly present the audiences sock knowledge including etiquette and craftsmanship.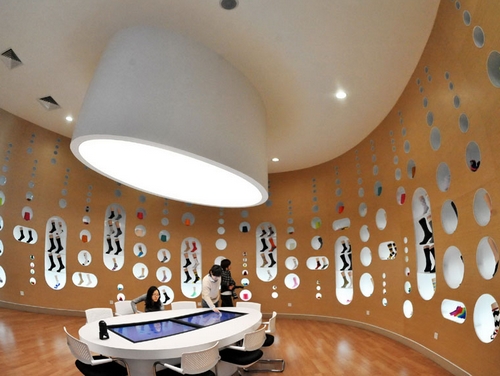 The museum was divided into several exhibition halls based on different subjects they present. Sock History Hall, Socks Making Technology Hall, Experience Hall and Future Hall are open to the public. Modern display methods utilizing digital interactive media are on hand at the museum. Audiences could get their hands on sock making course.
This is the second sock museum in China. The first one is founded in 2012, located in Jiangsu Province.