The first group of tourists from Osaka, Japan, since China relaxed travel restrictions earlier this year, arrived in Urumqi of Northwest China's Xinjiang region on June 19.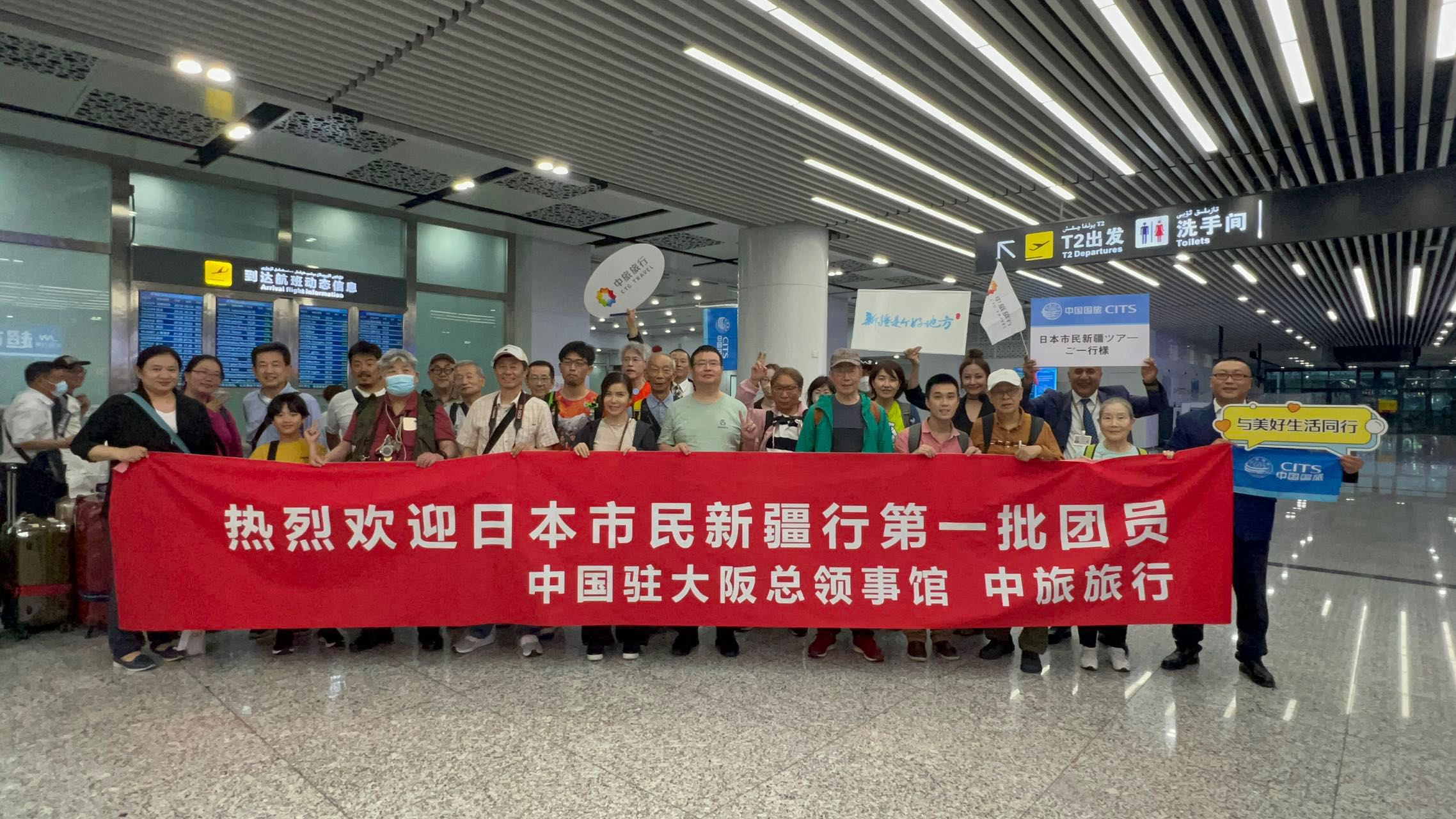 Japanese group arrived in Urumqi
The first batch of 20 tourists visited five cities in the region - Urumqi, Turpan, Aksu, Korla and Kashi. Aside from scenic spots in these cities, Japanese tourists also visited mosques, cotton fields and had interactions with local residents. In their nine-day trip, tourists gained a deep and overall understanding of the region's development and local residents' lives.
Japanese tourists visited Heavenly Lake of Tianshan, Urumqi
The Chinese Consulate-General in Osaka issued a notice on December 2, 2021, inviting people from Japan to travel to Xinjiang region after the end of the COVID-19. The invitation drew widespread attention in Japanese media. In less than a month, 1,028 Japanese tourists applied for the trip. Due to the epidemic, an activity inviting Japanese people to visit China's Xinjiang region had been delayed for a year.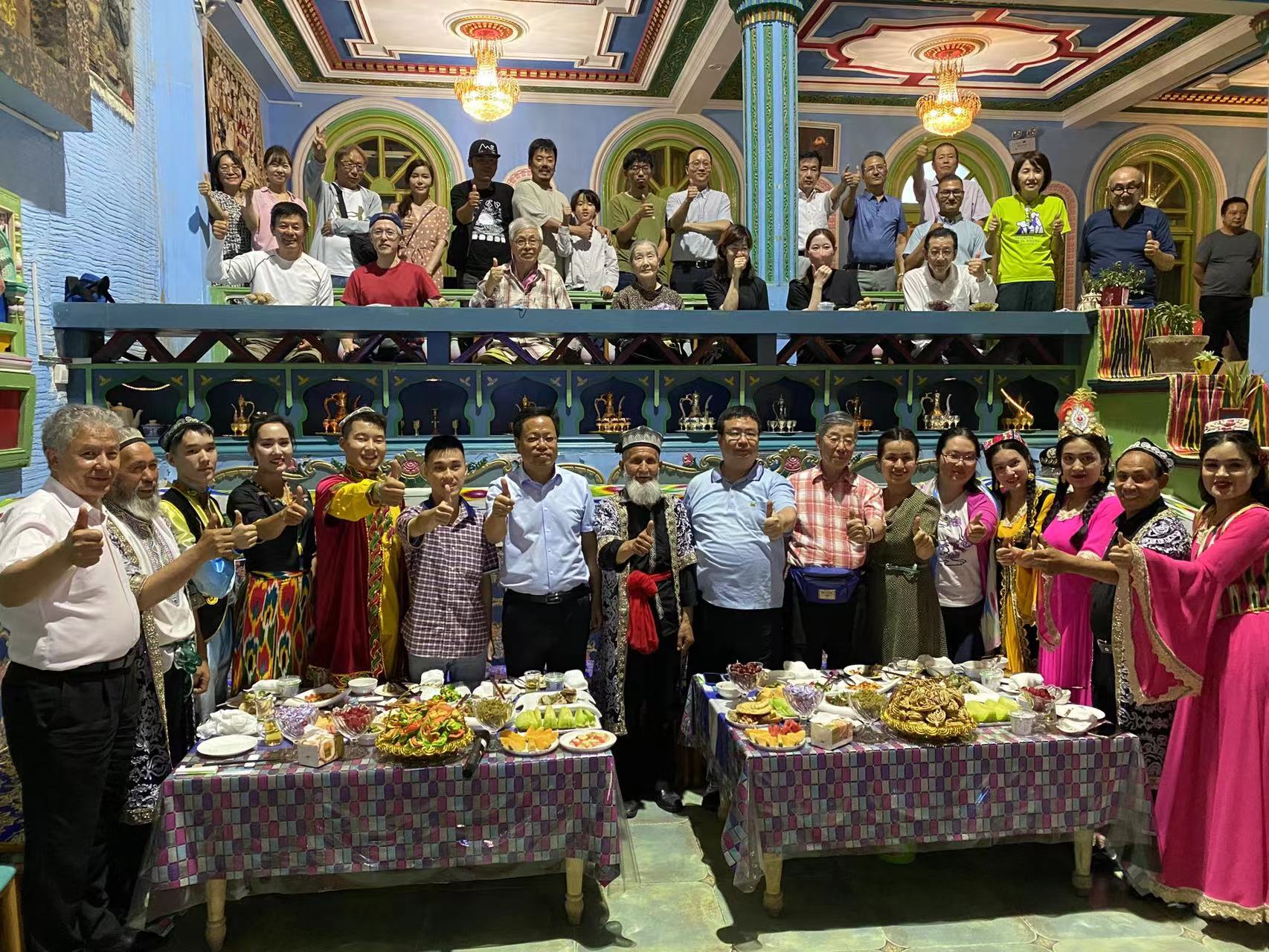 Dinner at a local family in Kashi
Xinjiang Uygur Autonomous Region, located in the northwest of China, is the country's largest provincial-level administrative region. Located in the hinterlands of Asia and Europe, Xinjiang formerly served as an important passage along the Silk Road. As a vast land with abundant resources, magnificent mountains and rivers, numerous historical sites, several ethnic groups, and fascinating folk customs, Xinjiang is also world-famous as the home of singing, dancing, fruits, gold and jade.