The Imperial Summer Palace of Mountain Resort is composed of a large group of buildings including imperial palaces and gardens located in the city of Chengde in Hebei, China. Embracing a large quantity of Chinese ancient landscapes and architecture, the Mountain Resort in many ways represents the top of all the variety of gardens, pagodas, and palaces from different Chinese areas.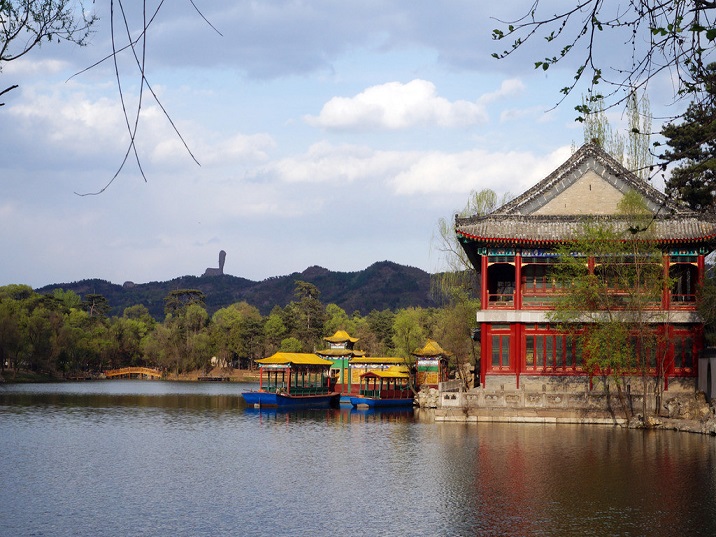 Built between 1703 and 1792 during the Qing dynasty, the Mountain Resort took 89 years to complete. It covers a total area of 5.6 square kilometres (2.2 sq mi), almost half of Chengde's urban area. It is a vast complex of palaces and administrative and ceremonial buildings. Temples of various architectural styles and imperial gardens blend harmoniously into a landscape of lakes, pastureland and forests.
The emperors in the Qing dynasty, such as Kangxi, Qianlong and Jiaqing often spent several months a year here to escape the summer heat in the capital city of Beijing and the palace zone in the southern part of the resort was therefore designed to resemble the Forbidden City in Beijing. It consists of two parts: a court in front, where the emperor received high officials, nobles of various minority nationalities, and foreign envoys; and bed chambers in the rear, which were the imperial family's living quarters. The Jiaqing and Xianfeng emperors both died while staying at Chengde in 1820 and 1861 respectively.
The 72 scenic spots in the Imperial Summer Palace of Mountain Resort are major attractions for tourists, which were named by Kangxi and Qianlong. The majority of these spots are copies of the renowned Chinese southern landscaped gardens, surrounding the beautiful lake. And the weather is very cool there in summer, so most tourists would visit the Imperial Summer Palace of Mountain Resort in summer to escape the extreme heat and appreciate the picturesque scenes at the same time.