Two temples of Luoyang City, called Ming Temple and Tian Temple, opened to the public on April 11 after undergoing restoration.
The rebuilt Ming Temple is more than 10 meters higher with a newly added golden top stretching over 6 meters. There are eight exhibition halls in the Ming Temple, showcasing the temple's history and cultural heritage. According to historical records, the Ming Temple was established in the year 688 during the Tang Dynasty (618-907) and was one of the most celebrated ancient Chinese sites for rituals and ceremonies.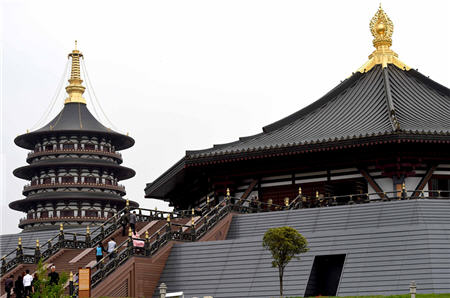 Tian Temple, also called the "Holy Temple of Heaven", was established in the year 689 in the Tang Dynasty (618-907). It was used by Wu Zetian, China's only female emperor, as a royal place for Buddhist rites.