The Palace Museum in Beijing will launch a trial to limit the daily visitors' volume by 80,000 on June 13, the 10th China Cultural Heritage Day in 2015.
According to the announcement on May 17, the Palace Museum will also carry out the real-name registration system for tickets buying. All the group tour should book tickets online in advance and the traditional outlets will cancel the purchase.
Recently, the annual reception capacity of the Palace Museum has reached over 10 million, bringing great pressure and safety risk to the cultural heritage. By the statistics, the total number of visitors last year is about 15.2 million.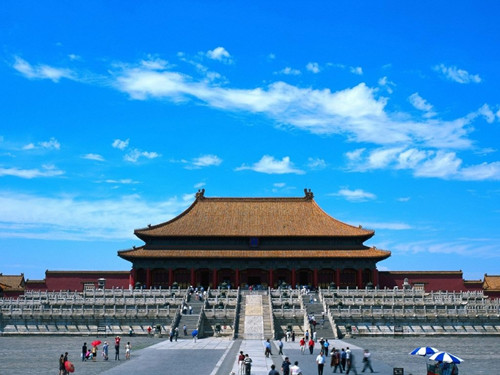 The Palace Museum is a national museum housed in the Forbidden City in Beijing. On the basis of the Ming and Qing dynasties, the museum has abundant collections of rare and valuable works of art, including paintings, sculptures, bronze wares, enamel objects and so on. The collections are reflections of Chinese traditional culture and history. The Palace Museum tops high at the list of China's must-go sites. The palatial architecture and the rich collections have attracted numerous visitors overseas.
The attempt is conducive to control the visitor number and protect the safety of cultural relics. Now, the museum is updating the ticket reservation system in order to make it more convenient to book tickets.