Starts from Thursday, 11 April, 2013. Hong Kong Ocean Park enables visitor to get into close touch with the fish in the park's tanks in each Saturday afternoon.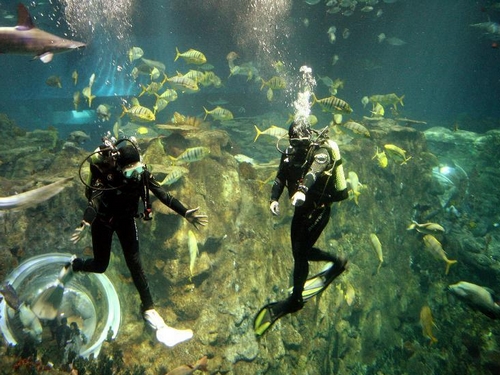 Only visitors who have diving license could go diving into the tank and get into close touch with more than 5000 fish. The fish tank houses more than 450 kinds of marine creatures. Tourists could even play with small size sharks.
There will be a professional diver guiding the visitors, if any emergency happens, divers could get back to the exit with one and a half minute, besides, there are 4-5 professional lifeguards await to ensure visitors' safe during diving.