A tourist train from Shengyang, northeast China, to the Democratic People's Republic of Korea was launched on May 27.
The tourist train left Shenyang, capital of Liaoning Province, at 10:30 p.m. on Wednesday and reached the border city, Dandong, early on Thursday. Passengers then transferred to an international train, International Passenger Train 95# linked Dandong and Pyongyang and arrived at the capital of DPRK on Thursday afternoon.
The train takes less than a day to reach Pyongyang. The tourist route will be launched four to five times each month carrying tour groups.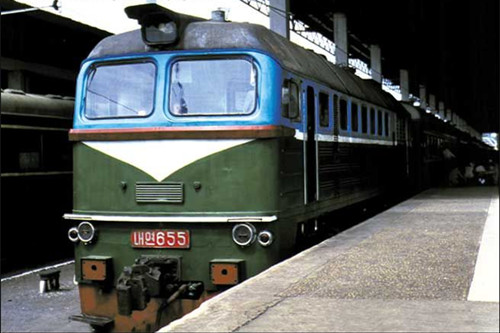 Shengyang, the largest city in Northeast China, serves as the transportation and commercial hub of China's northeast—particularly with Japan, Russia, and Korea. The city briefly used as the capital of the Qing dynasty and now it is an important industrial centre in China.
Dandong, the largest Chinese city bordering DPRK, faces Sinuiju across the Yalu River. The city had a dynamic history because of its strategic location for the northeast's rich natural resources and its convenient access to the ocean.