Shanghai Guyi Garden, an ancient park dating back to the Ming Dynasty (1368-1644), has unveiled a month-long entertainment schedule to celebrate the Chinese Lunar New Year. To mark this Year of the Horse, gardeners have made a pair of 2-meter-tall horses with more than 3,000 narcissuses cultivated from Zhangzhou, Fujian province.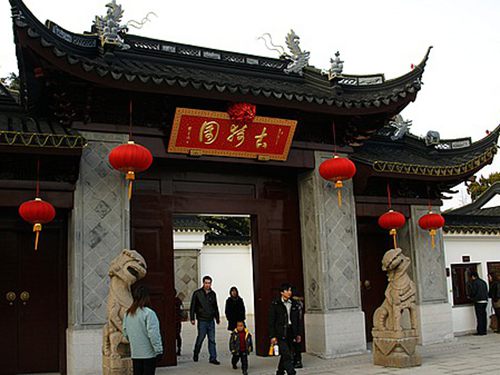 Around the garden's Plum Blossom Hall is planted hundreds of plum blossom trees of a dozen varieties. The delicate fragrance floats around the pavilions and artificial hills nearby, adding charm to the classical garden.
Cobblestones, porcelain and tiles are shaped into various plum blossom patterns on the roads. Inside the park there are more than 20 stone tablets with inscriptions of poems and calligraphies on the flowers by well-known scholars.