Recently a simulated image of the Shanghai Disney Resort is released. Shanghai Disney Resort, which will open in 2015, is expected to be Disney's most technologically advanced.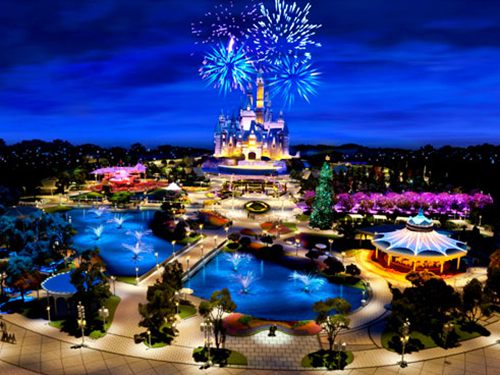 From Aug 9-11, Walt Disney Imagineering open house was displayed at the Disney D23 Expo. There's a digital showroom that positions viewers into a 3D experience, an electronic wristband that can be used as an admission pass, and a talking robot that looks like a fortune-teller. These exhibits take consumers behind the scenes to experience the company's many franchises through a mix of traditional storytelling and new technologies.
Furthermore, the Shanghai Disneyland will be distinctive since every single thing put in the park will be rethought, or even re-engineered, to respond and make sure that they are tailor made for Chinese audience, the park is going to be the best of Disney but designed specifically for the people of China.