From June 18 to August 16, an exhibition of 100 masks from the Paris-based Musee du Quai Branly is on display at the National Museum of China. The Masks embody the beauty of the spirits, and express the dramatic link between people and the unknown world.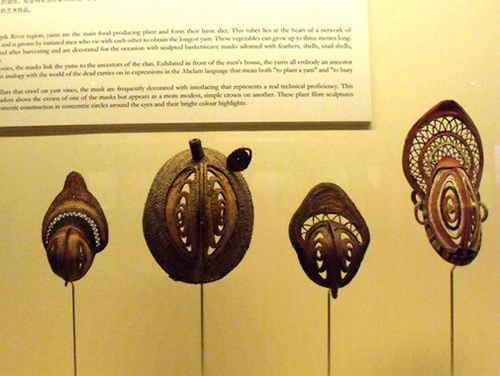 The exhibition showcases imaginative works from a number of African, Asian, American and Oceanic collections at Quai Branly which is a famous museum devoted to non-Western art.
The masks are widely dispersed within their regions that a keyword is attached to each section to sum up their distinct cultural characters. For example the African masks underlined the art of meditation, and the Oceanic masks represent an ephemeral approach as they link people with their ancestors.