An exhibition of Lao She's art collection is on display at the National Art Museum of China in Beijing from Feb, 2 to Mar, 15, 2015.
Besides his accomplishments as a novelist and playwright, Lao She (1899-1966) is noted for the connoisseurship of traditional Chinese paintings. Together with his wife, Hu Jieqing (1905-2001), he accumulated a wealth of artworks dating from the Ming Dynasty (1368-1644) to the modern age. Many were created by important figures of 20th-century Chinese art, whom the couple kept a close relationship with in their lifetimes.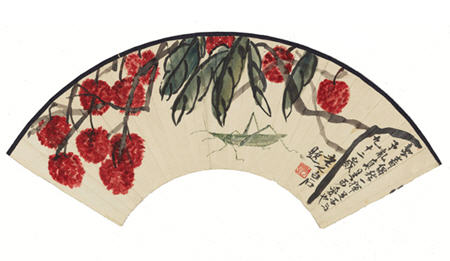 More than 200 paintings, calligraphic pieces, seals and ink slabs stand as testaments of their aesthetic taste and their friendship with prominent painters such as Qi Baishi (1864-1957) and Yu Feian (1888-1956).