A heritage park honoring the U.S. "Flying Tigers" air squadron is to open to the public soon in Lingui County of Guilin City, Guangxi Province.
This park is built on the site of the Yangtang airport about 15 km from Downtown Guilin, which hosted American planes in World War II. It will include a museum, aircraft shelters and relics of a command post located in a cave, which is the only of its kind.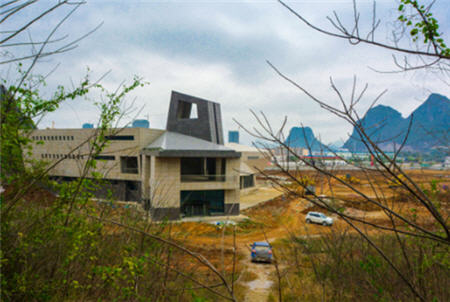 The Flying Tigers, officially known as the American Volunteer Group of the Chinese Air Force, were formed in 1941 led by U.S. General Claire Lee Chennaults to help China drive out invading Japanese troops.
The U.S-based Flying Tiger Historical Organization, which includes the squadron's pilots, their families and supporters, said it has donated more than 600 historical items to the park.