After the announcement that the Grand Canal has been designated by UNESCO, relics-protection authorities along the Grand Canal plans to organize new preservation program. Starting at Beijing, the canal first goes through Tianjin and then Hebei, Shandong, Jiangsu and Zhejiang provinces to Hangzhou, southwest of Shanghai.
Hangzhou declared that the city will create a system to protect and manage the canal to ensure that it will survive for another 2,000 years. Of the total 58 historical sites of the Grand Canal, 11 of them are in Hangzhou. The city will also make efforts to turn the canal into a world-class tourism spot.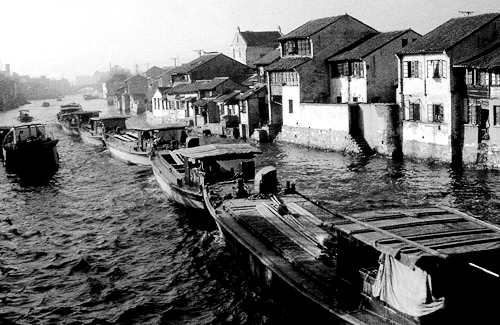 Shandong, which is home to 15 historical sites of the country's total 58, is the first province that has created regulations to protect the historical sites along the Grand Canal. After the listing of Grand Canal as a World Heritage Site, Shandong Provincial Cultural Relics Bureau said that legislation is a good way to ensure preservation in a sustainable way with the ultimate aim of benefiting people. The province is working on a plan that builds the canal into an attraction featuring strong historical culture - one jewel in a necklace sparkling with historical sites.
At the same time, Yangzhou officials said that the environment around the canal has been greatly improved during the eight years of waiting for the world heritage designation, and the joint efforts of the provinces are essential.