A featured lantern show is displaying at the Rose Theme Park, Daxing District in Beijing. The show will run until 18, Feb, 2017.
More than 30 sets of large-scale lanterns have been hung in the park, produced by craftsmen from Zigong, Sichuan province. The craftsmanship is on the list of national intangible cultural heritage in China.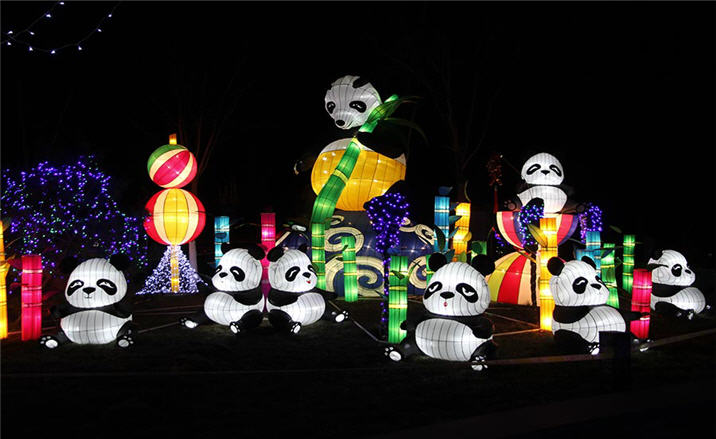 The lanterns, together with modern light and shadow technology, illuminate traditional Chinese culture, fairy-tales and love story themes at the rose park.
The Rose Theme Park is located at the Weishanzhuang Town of Daxing District, about 25 kilometers from Beijing downtown.