The fist Wet 'n' Wild theme park is being constructed in China's typical city-Haikou. The park will refer to the characteristics of the world's biggest tourist attractions and parks.
The 8,000 square meter indoor project is being built with a total investment of 500 million yuan ($78.4 million), and is scheduled to open next October.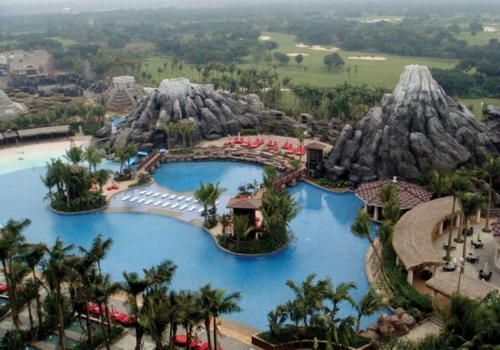 Investors are Mission Hills China, a pioneer in China's fledgling hospitality, sports and leisure industry, and Guangxi Investment Group. The project will be operated by Village Roadshow Limited, an Australia-based theme park owner and operator.
Sun Xinyang, secretary of the Haikou Municipal Committee of the Communist Party of China said the water park "will be a new bright tourist spot in Haikou, and will become a symbolic Hainan tourist attraction."