China has invested 280 million yuan (about 45.5 million U.S. dollars) to protect the relics of the ancient Koguryo Kingdom. The site was inscribed onto the UNESCO World Heritage List ten years ago.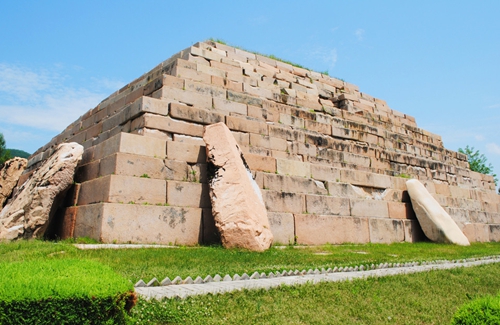 Dating back some 2,000 years, the cultural heritage property in Ji'an, a small town in Northeast China's Jilin province, consists of the cities of Wunu Mountain, Guonei and Wandu Mountain, as well as King Haotaiwang Stele and 38 tombs for both Kogurgo Kings and noblemen. The Koguryo heritage was China's first success in grand heritage site protection.
Hailed as an outstanding example of the evolution of piled-stone and earthen tomb construction, the site represents human creative genius in the Middle Age.