An art exhibition of Laurence Stephen Lowry (1887-1976) is underway at the Art Museum of Nanjing University of the Arts in Nanjing, Jiangsu province. The exhibition will run through from Nov 14 to Dec 16.
As one of the most important and famous British artists of the 20th Century, Lowry is famous for painting scenes of life in the industrial districts of Northwest England in the mid-20th century. He developed a distinctive style of painting and is best known for his urban landscapes peopled with human figures often referred to as "matchstick men".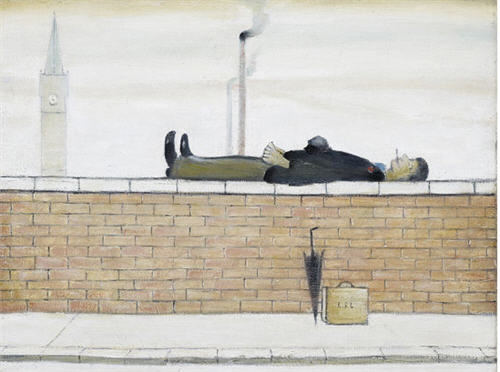 On display are nearly 30 oil paintings and works on paper selected from British public and private collections. The exhibition in Nanjing is the first to show Lowry's work in a museum overseas, following the artist's widely acclaimed retrospective exhibition at Tate Britain, London in 2013.