Route
Lijiang-Tacheng-Cizhong-Meili-Shangri-La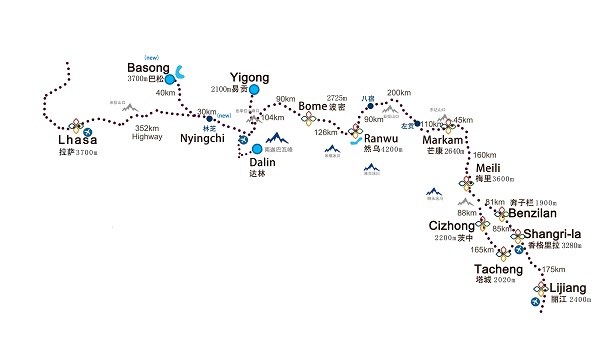 Attentive guide service
-Well-trained local guides are specialists on Tibet and the local region and will travel with you throughout the trip
Vehicles and drivers
-Travel in well maintained SUVs or MPVs. Experienced Songtsam drivers drive all vehicles.
Hotels and lodges
-Enable guests to experience the different cultures and landscapes inherent in these regions.

Meals
-During your journey you will get to try Tibetan cuisine, which includes a good amount of barley flour-based items, such as dumplings and noodles, as well as red meat, such as yak, beef and pork.
-At Songtsam lodges, we provide set menus, which combine Tibetan and Chinese cuisine and include complimentary soft drinks and a glass of wine.

Spotlight
-Important Tibetan monastery visits.
-Local family visits of different ethnic minorities: Tibetan, Naxi and Lisu.
-Cizhong Catholic Church and the charming upper Mekong River valley.
-Nixi handicraft workshop to learn how to make traditional black pottery.
-Incense burning and Tibetan holy site worshipping.
-Meeting with the Yunnan snub-nosed monkeys in Tacheng.

Hotels and lodges
Songtsam Linka Lijiang
Our retreat is located at a nearby small Naxi-ethnic village named Ciman, where the traditional way of living still thrives. Surrounded by pinewoods and a pear garden, Songtsam Linka Lijiang offers spectacular views of the old town, Jade Dragon Snow Mountain, and Lashi Lake. The hotel's design is grand in appearance and has an interior layout in the style of a Naxi courtyard that is decorated with exquisite Hui-style stone sculptures.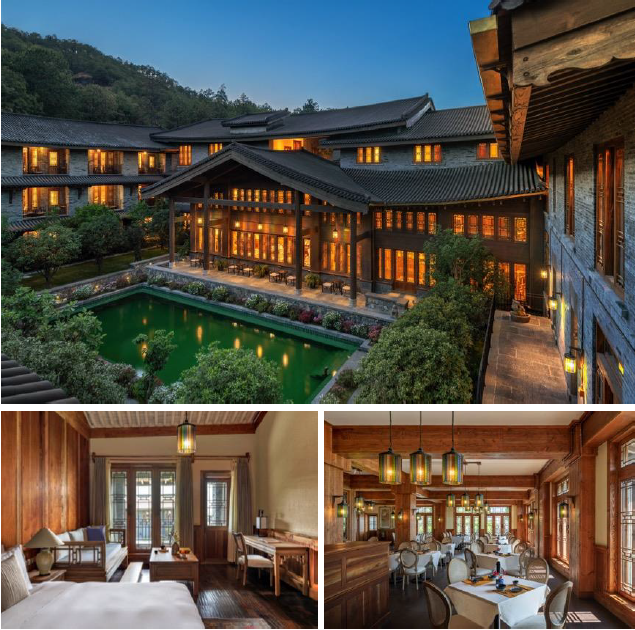 Songtsam Lodge Tacheng
Part of a mixed Tibetan/Lisu farming community, Songtsam Tacheng enjoys a comfortable climate and boats the region's most fertile land. The spacious and cozy rooms in the main building face beautiful terraced rice fields and mountains in the distance. The lodge is elegantly designed to showcase fine Chinese art and style; big windows and balconies enable guests to take in the stunning rural scenery.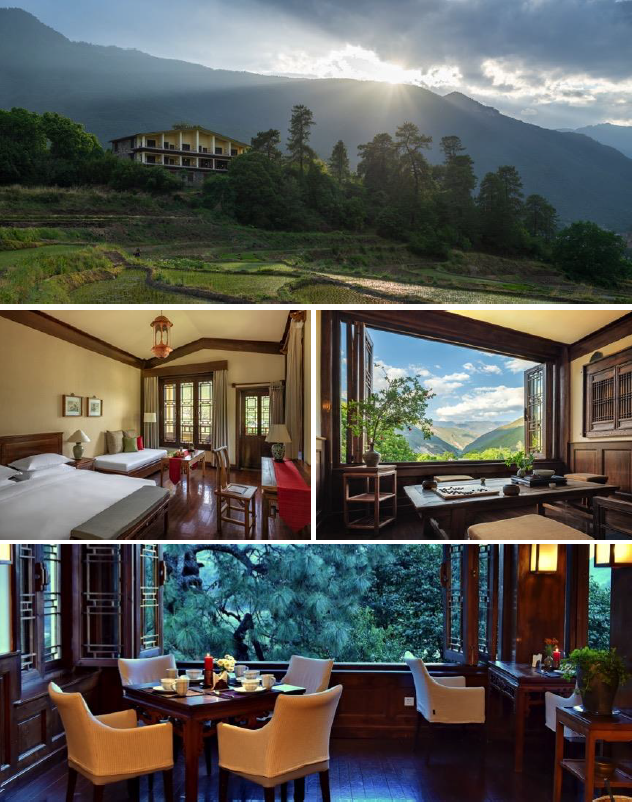 Songtsam Lodge Cizhong
A hundred years ago, French missionaries ventured into landlocked valleys of Yunnan province to share their religion. A century later, the churches that remain in these regions continue to thrive. Cizhong Catholic Church, where service in Tibetan is still held every Sunday, is the most beautiful of these churches, even after many years of disrepair. The Songtsam Cizhong lodge sits in this lovely Tibetan village, surrounded by the grapevine-covered slopes of local vineyards.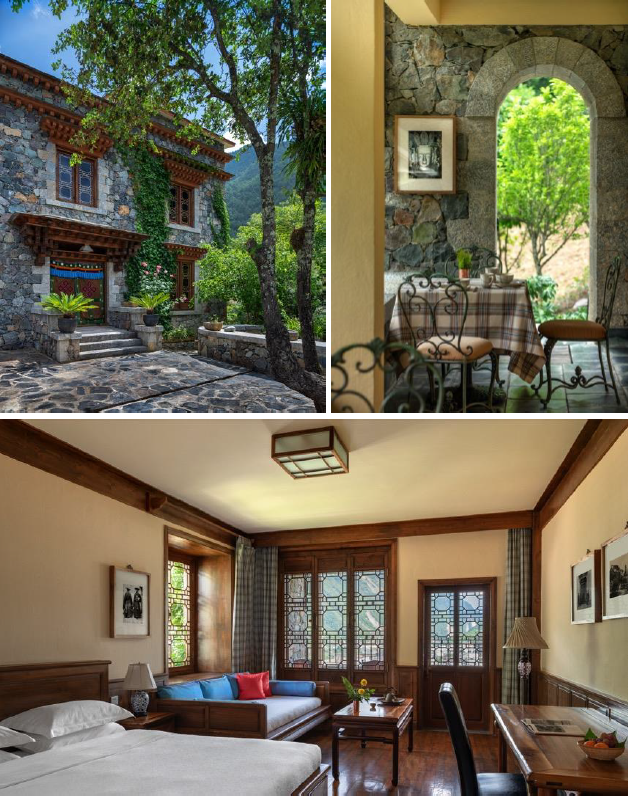 Songtsam Lodge Meili
Built in an unspoilt village away from any tourists and overlooking the majestic Meili mountain range. Rooms are furnished with large comfortable beds, sofas, and timber flooring, providing a warm atmosphere that combines rustic charm with modern comforts. Most of the rooms come with a cosy fireplace and a stunning view of Meili Snow Mountain.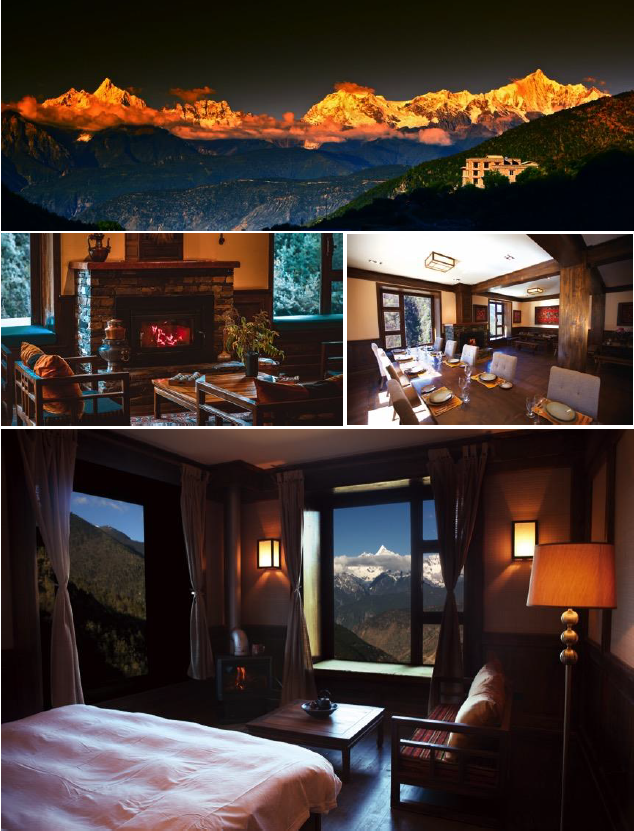 Songtsam Lodge Benzilan
Nestled in an intimate green valley by the Yangtze River, Songtsam Benzilan features spacious guest rooms, all decorated in a modern Sino-Tibetan style. The lodge is surrounded by authentic white-walled Tibetan homes and has views of a small prayer house that rests atop a hill. From the lodge, it is an easy walk to the nearby hills and traditional Tibetan villages, where temples are decorated with beautiful murals.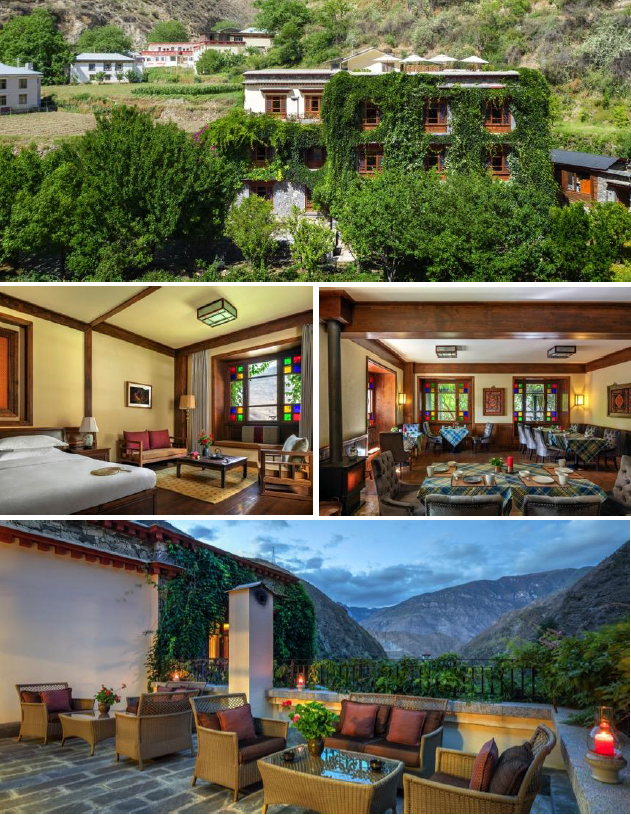 Songtsam Linka Shangri-La
Hidden in the city's peaceful and green valleys between Tibetan villages and Himalayan barley fields, our hotel is located a short distance away from the Songzanlin Monastery. Tibetan-style rooms, dining facilities, spa, and other modern amenities are housed in lovingly hand-built stone structures spread over 21 acres of hillside surrounded by snow-capped mountains.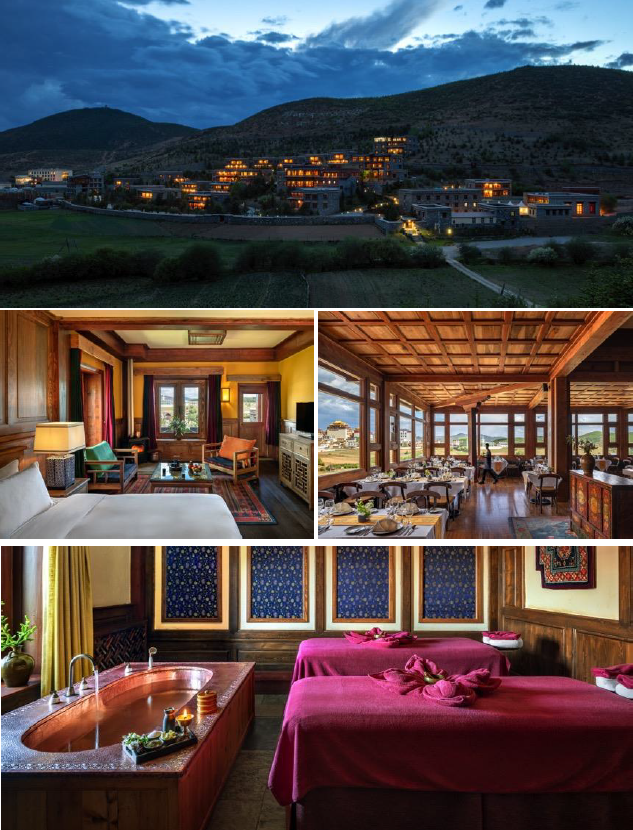 Tour Includes :
-All land transfers on best-in-class local transportation indicated in the itinerary.
-All admission fees and activities indicated in the itinerary.
-All accommodation based on double occupancy.
-All meals starting from dinner on the first day to breakfast on the last day.
-Drinking water and snacks throughout the trip.
-Complimentary soft drinks, coffee, tea, and drinking water at all Songtsam hotels and lodges.
-Service of local guides.
Tour Excludes :
-Medical, travel insurance or evacuation insurance plans.
-Domestic or international airfare to Lijiang and from Shangri-La.
-Personal telecommunication.
-Excursions and activities not included in itinerary.
-China visa.
About Shopping or No-shopping Tours
Since October, 2013, CITS offers truly alternative prices of tours with or without shopping. Exceptionally, some tours only have one type price, such as seat-in-coach, hiking, self-driving and luxury tours, etc.
Click here know more details.