The scenic spot of the world's largest radio telescope in Pingtang county, Guizhou province will be opened to tourists in the second half of this year.
This single-aperture telescope, which has a diameter of 500 meters and is the size of 30 soccer fields, sits in a bowl-shaped valley between hills. The construction of this project started in 2011 and was completed in September, 2016.
It is the world's largest single-aperture telescope, overtaking the Arecibo Observatory in the United States territory of Puerto Rico, which is 305 meters in diameter, Xinhua News Agency reported.
Authorities in Pingtang county, Guizhou province, said in a statement that the scenic spot where the telescope is located will limit the number of tourists to 2,000 per day to avoid causing disturbances to the functioning of the telescope.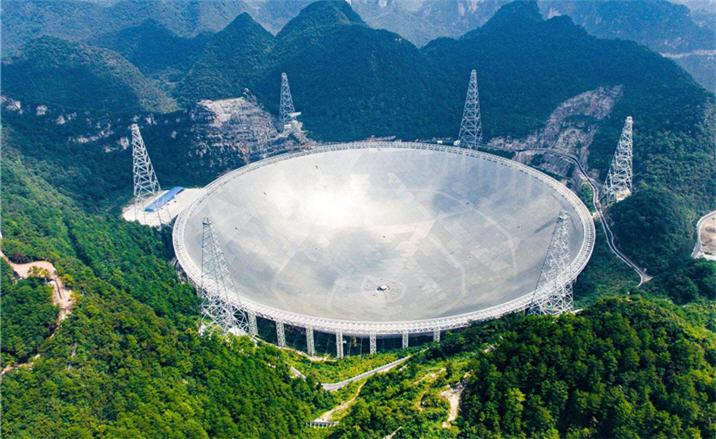 Although entrance to the scenic spot will be free, local authorities announced a fee of 50 yuan ($7.2) for shuttle bus tickets between the entrance and the telescope, and a fee of 50 yuan for a tour of an astrology museum nearby.
Visitors to the scenic spot are required to deposit all digital devices, including cellphones and digital cameras, in lockers before going into the signal-free zone, as the radio telescope tolerates zero disturbance from cellular services.