The Tibet Autonomous Region is bracing itself for the start of the climbing season which is a big boost for the local tourism industry, and a key source of revenue for locals. Over 250 mostly foreign mountaineers are expected to come to the region's famous mountains.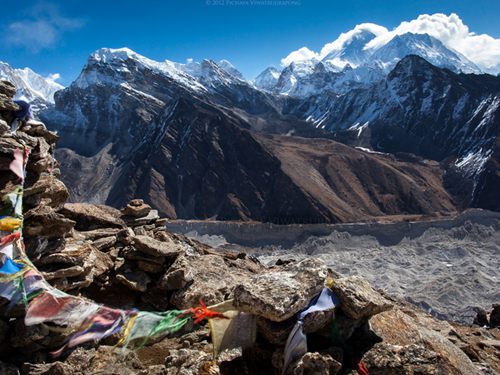 According to the China Tibet Mountaineering Association, 254 mountaineers from Austria, France, Spain, Nepal, the United States, the United Kingdom, South Korea and other countries are either on their way to Tibet or have already arrived. Most of them will challenge the world's sixth highest mountain, Mount Cho Oyu, which has an elevation of 8,201 meters, or the world's 14th highest, Mount Shishapangma, which stands at 8,012 meters high.
Foreign mountaineers outnumber Chinese climbers by a ratio of about 10 to 1. This year, Tibet is destined to attract more overseas challengers. The autonomous region has been hastening its steps to open up to the outside world and welcome foreigner mountaineers.
There are five mountains in the region that are above 8,000 meters in height, including Qomolangma, also known as Mount Everest in the West, at 8,848 meters. About 70 other mountains are over 7,000 meters and thousands more reach above 6,000 meters.