The former residence of Prince Shi (Li Shixian) of the Taiping Heavenly Kingdom began to open to the public on May 18 after three years' renovation in Jinhua, southeast China.
The residence was set up in 1861 by Prince Shi, an important leader in late period of Taiping Heavenly Kingdom, after his army conquered Jinhua. The site was once the supreme command center of Taiping's Army in the province of Zhejiang.
The second largest renovation since 2012 includes building repair, greening redesign and exhibits arrangement. The feature of the whole site acquires a completely new outlook.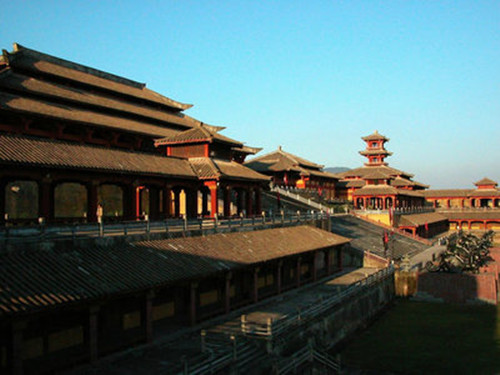 Taiping Heavenly Kingdom was an oppositional state in China from 1851 to 1864. The founder, Hong Xiuquan led armies that controlled some parts of southern China, with about 30 million people. It caused violent impact of the national Anti-Qing Uprisings but the bloody battle finally ended in failure.
The residence is the largest existing and best preserved architectural site of the kingdom with largest collections of antiques. One highlight of the renewed site is that the multi-media touching screen brings convenience to tourists, so that they can visually get to know more relevant information about the frescos displayed.