Festive mood is still in the air as celebrations are in full swing during Spring Festival, the Chinese Lunar new year. Folk fair fun swipe across China with the great variety of celebrations and folk customs.

Beijing offers annual temple fairs featuring dragon and lion dances, waist drum dancing, lotus blossom fairy dances, ground and clam dancing as well as other folk performances, and some even stage traditional wedding ceremonies. Visitors appreciate craftsmanship and artworks displayed by local artisans while enjoying the samplings of Chinese delicacies.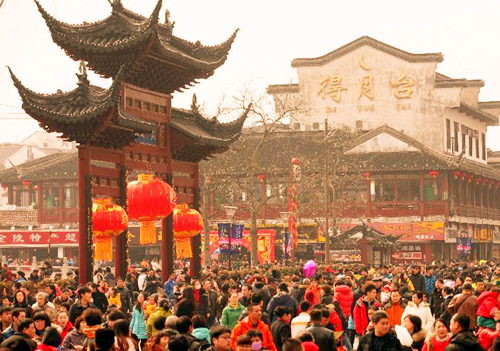 Also in Beijing the Grandview Garden is acting out a classic scene from Chinese literature. The play is based on the classic masterpiece "Dream of the Red Chamber" among the four best known works of classic Chinese literature. Other exciting events presented include wire walking and the drum dance.

Meanwhile Shanghai's Yuyuan Garden is drawing in crowds with its folk custom show. Visitors swarm to cross this bridge called the Jiuqu bridge. The bridge is zigzag shaped and has 9 twists. People believe that crossing the bridge will make their lives change for the better in the new year.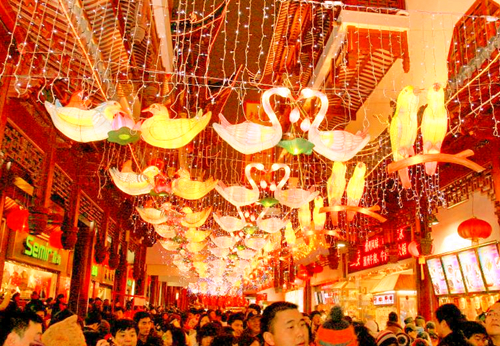 Near Mount Wutai in North China, a fervent celebration is underway. People come from all over China to pray for good fortune and seek favour of Buddha. Some even stay for the entire course of the new year celebrations. They eat with the monks and engage in day to day rituals seeking blessings. Such as turning the prayer wheels.