From September 29 to November 15 2013, an oil painting exhibition themed on desert is held at the Elion Art Gallery in Beijing. Hosted by the Elion Charity Fund, the exhibition featured over 70 oil paintings depicting the Kubuqi desert's past and present in North China's Inner Mongolia autonomous region.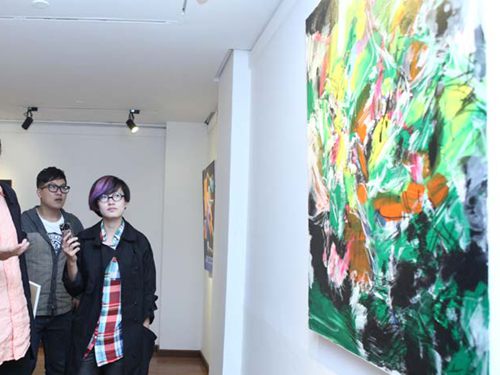 The oil paintings depict aspects of the desert from its past desolation to the desertification control efforts that have been implemented over the years, with some pieces featuring a tranquil desert oasis.
About 100 artists from home and abroad journeyed to the heart of the Kubuqi desert this past summer. After exploring the desert's history, the group of artists created over 500 oil paintings reflecting the subtle relationships that exist between humans and nature.
Location: Elion Art Gallery, No. 23 Qianmen Dajie, Dongcheng District, Beijing