From January 1, 2013, Beijing and Shanghai offer a 72-hour a transit without visa (TWOV) for foreign visitors with valid visas and the air ticket to the third country and transit at Beijing or Shanghai.

Tourists holding third country visas and plane tickets can now apply for a transit without visa at Beijing Capital International Airport and Shanghai Pudong & Hongqiao Airports.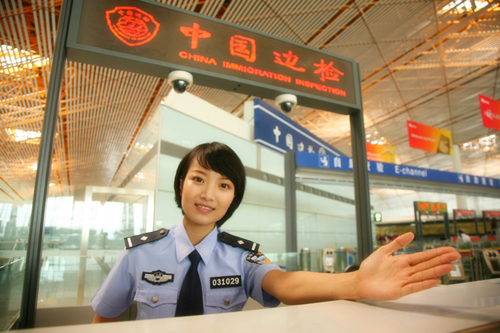 The 45 visa-free countries include 24 countries in European Schengen Area, 7 other European countries, 6 countries in America, 6 Asian countries, Australia and New Zealand, listed in accordance with the numbers of inbound overnight visitors in Beijing from 2009 to 2011.

The relaxed visa policy is aimed at making Beijing and Shanghai more accessible to the world.

International airlines will increase the number of connecting flights stopping in Beijing and Shanghai, and the two cities will serve as a transfer hub for more passengers. The current number of foreign visitors to Beijing is 5 million per year. The number is expected to double in three years after the TWOV policy comes into effect, Beijing Municipal Commission of Tourism Development predicted.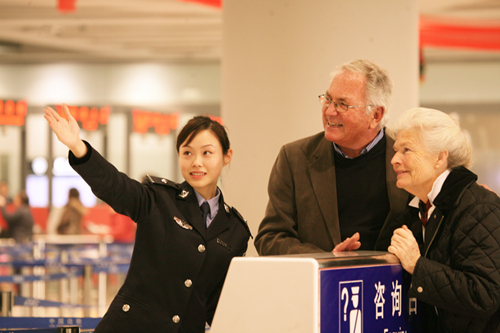 72-hour Visa-free Transit Policy is valid for passport holders from the following countries:

Austria, Belgium, Czech Republic, Denmark, Estonia, Finland, France, Germany, Greece, Hungary, Iceland, Italy, Latvia, Lithuania, Luxembourg, Malta, Netherlands, Poland, Portugal, Slovakia, Slovenia, Spain, Sweden, Switzerland, Russia, the United Kingdom, Ireland, Cyprus, Bulgaria, Romania, Ukraine, the United States, Canada, Brazil, Mexico, Argentina, Chile, Australia, New Zealand, South Korea, Japan, Singapore, Brunei, the United Arab Emirates, Qatar