Beijing is to host the Fourth Ethnic Minority Arts Festival. Artists from China's 55 ethnic minority groups together with Han performers are to showcase their talents and cultures. The shows will be performed from early June until July 6th in theaters across Beijing.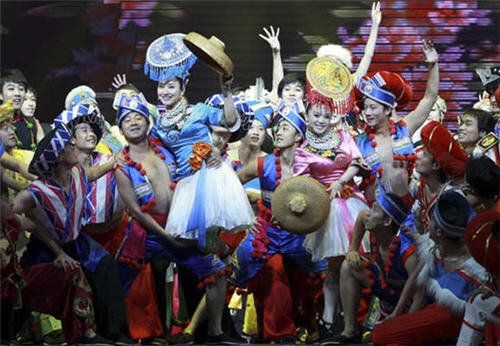 Clad in their elaborate costumes, artists from the Inner Mongolia Autonomous Region perform their passionate folk dance; 80 young women from the Hui minority group use the power of music to transport the audience back to their hometown in the Ningxia Hui Autonomous Region; performers from the Guangxi Zhuang Autonomous Region are on hand to showcase their trademark antiphonal singing; of course there are the Uygurs with their traditional dance "Under the Grape Trellis"; while Tibetans are well-known for their singing and dancing.
With the very best of traditional folk arts, the minority groups are sure to impress the audiences. It's a great chance to appreciate and understand cultures and lifestyles from all over the country.