Beach Equestrian Festival kicked off on March 28, 2013 in Sanya, a famous tourism city located in South China's island province of Hainan. At 3 pm Wednesday afternoon, ten more polo players marched along the beach on horseback, attracting thousands of citizens and waves of applaud.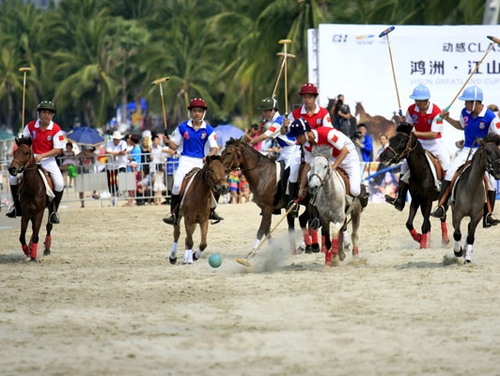 Competitors played polo game during the festival, bursts of cheers kept broking from the audiences. Many tourists who were surfing went back to the beach and enjoyed the game.
During the festival, audience could enjoy equestrian shows, polo matches and other activities including horse model display.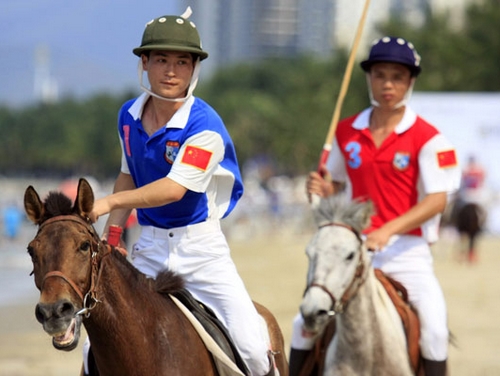 Besides competition, citizens could also take part in the festival, there will be several interactive activities held during the festival. People could try horseback riding during the Beach Equestrian Festival.