More sections of Shibing's Karst Landform, in Shibing county, Guizhou province, were officially added to UNESCO World Heritage List on June 23 at the 38th World Heritage Convention held in Doha, Qatar.
Shibing's Karst Landform becomes the third world natural heritage site in Guizhou. The province's two other world natural heritage sites, Libo and Chishui, were listed in 2007 and 2010 respectively.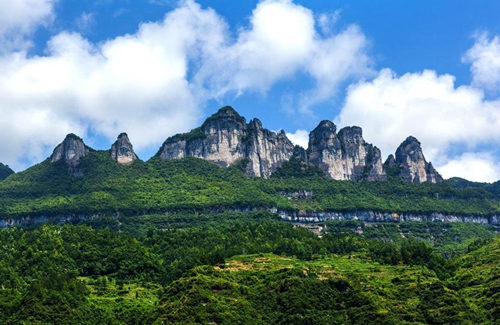 Shibing's Karst obtained the nomination for the second batch of the South China Karst World Natural Heritage in 2012 along with the Karst area in Guilin and Huangjiang of the Guangxi Zhuang Autonomous Region, and the Jinfo Mountain Karst in Chongqing.
Shibing's Karst Landform has always been regarded as an excellent type of the world's tropical and subtropical dolomite Karst. On the basis of ancient dolomite 570 million years ago, it develops into a typical gorge Karst.