The annual Jinji Lake Lantern Festival, part of the greater Jiangsu-Taiwan Lantern Festival, is going to kick off on February 1st in Suzhou, the beautiful waterside city in East China's Jiangsu Province.

Exquisite lanterns of different shapes add up to the festival atmosphere at the venue. The lanterns will be elegantly integrated with the surrounding natural environment and create a harmonious scene reflecting Suzhou's local culture. The LED balloons will flicker against the water and change colors according to the theme of Suzhou traditional opera.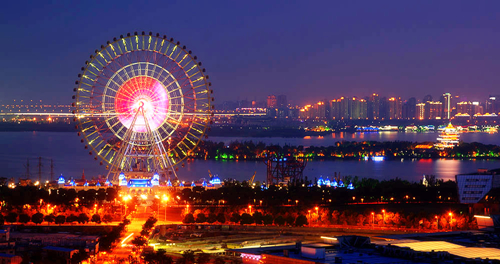 The lantern festival focuses on cross-Straits communication and Spring Festival celebrations. It features a Suzhou cultural exhibition, interactive activities for Spring Festival, a Taiwan temple fair, a Lantern Festival celebration and Suzhou cultural folk activities. Tourists can enjoy delicious food and guess lantern riddles (a traditional Chinese game) while appreciating the charming light show. The event aims to enrich people's recreational life and cross-Straits communication.

Since its establishment in 2010, the Jiangsu-Taiwan Lantern Festival has served as a platform for cross-Straits communication.