Recently, the city of Shanghai is making preparations to welcome the arrival of Santa by lighting Christmas trees, holding special events and opening Christmas markets.
There are a lot of activities coming up to warm Christmas atmosphere in a cold winter in well-known locations around the whole city.
Merry KissMas in Xintiandi: It has been a tradition that artists are invited to create Christmas-themed installations in Xintiandi, a renowned landmark in the city. They will be working with Paul Cocksedge's studio from London to introduce an interactive lighting installation KISS, which is activated by human touch in the form of a kiss. In addition, Xintiandi presents a series of exciting festival performances on weekends, including French Art Birds Union's grand stilts tour and French puppet shows.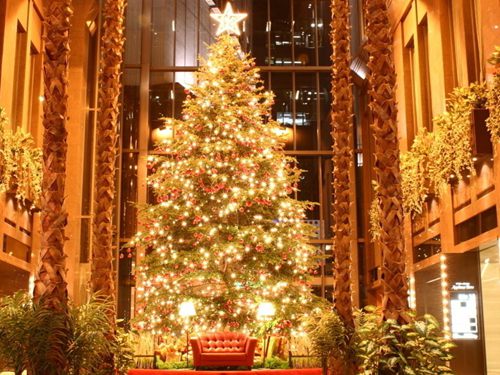 Glass Christmas tree: The city's only glass Christmas tree is set in the central square of Life Hub, an open-space shopping area with abundant boutiques and restaurants. The 6.5-meter-tall glass tree is made of more than 100 pieces of handmade triangle glass, boasting creativity in design and a spectacular visual effect.
Christmas market: From Dec 7 to Jan 5, the Christmas market is held alongside the east dock of Huangpu River in the shape of a theme park combining China's New Year celebration with a traditional, festive European bazaar. A series of exciting events, delicious traditional food and entertainment facilities are coming up while Santa will walk around the park distributing candy. On Christmas Eve, a big music show will be held, featuring traditional Christmas songs and inviting everyone to have a drink and enjoy the wonderful night by the river.