Pair of pandas, named Kaikai and Xinxin, has been formally open to the public in Macao from June 1. A brief ceremony was held in Seac Pai Van Park to introduce the two cute and fluffy pandas on May 31.
The pandas, aged 7 and 8, were presented officially by the central government to the Macao Special Administrative Region. The pandas are gifts marking the 15th anniversary of Macao's return to China.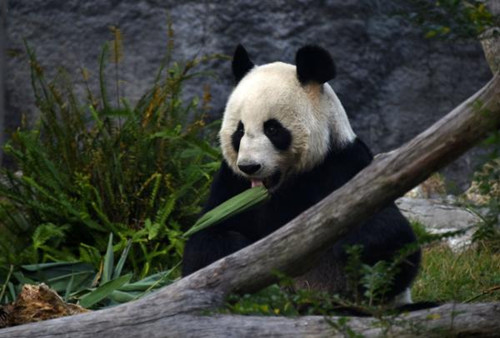 A specific team consisted of 11 keepers, 3 veterinarians and an expert from the Chengdu Research Base of Giant Panda Breeding is taking care of the two pandas. After a month's quarantine, the two pandas are available to visit by the public. They are healthy and have already adapted to the life in Macao.
The booming popularity of visiting pandas results in measures of limiting the number of visitors. Visitors are restricted to stay for only 10 minutes at a time throughout June.