Mazu worshippers pray for blessings during a ceremony celebrating the Spring Festival in the Meizhou Mazu Temple of southeast China's Fujian Province.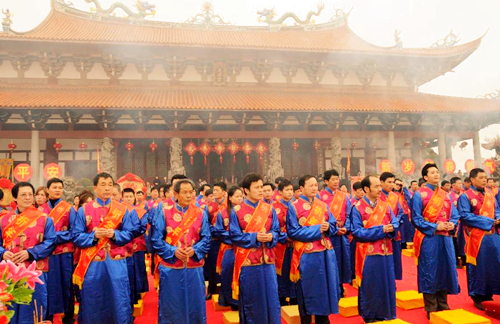 Mazu is a world-famous "Goddess of Peace on the Sea", named after a woman in Song Dynasty (960-1279) who forecast the weather at sea and was later deified as a goddess of the sea. Mazu belief has been prevalent in Fujian for hundreds of years.

Mazu culture is not only a treasure of the outstanding traditional culture of China, but also the spiritual values possessed by all Chinese at home and abroad.

Over a million tourists come to visit Meizhou Island and pay pilgrimage to Mazu, and 100 thousand of them are Taiwan compatriots.