From Dec 18, 2013 to Feb 5, 2014 (closed on Mondays), a Lingnan culture art exhibition is on display in the Capital Museum in Beijing.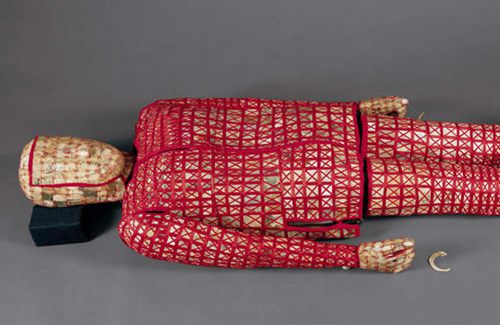 The exhibition narrates in three sections the birth of civilization along the Pearl River, Cantonese people's contribution to the Maritime Silk Road and the role of Guangzhou in China's democratic revolution of the early 20th century.
More than 200 antiquities of historical value are on display at the Capital Museum to celebrate Lingnan culture, of which Guangdong province's capital Guangzhou has long been the center. The relics come from Guangzhou's 10 museums and cultural institutes, and many are national treasures, including an incredible jade burial suit. The suit is 1.73 meters long and consists of 2,291 pieces of jade. It was excavated from the mausoleum of the Nanyue King of the Western Han Dynasty (206 BC-AD 24).