As Tibetan New Year celebrations passing halfway, Tibetan residents in Lhasa still immerse themselves in the holiday atmosphere.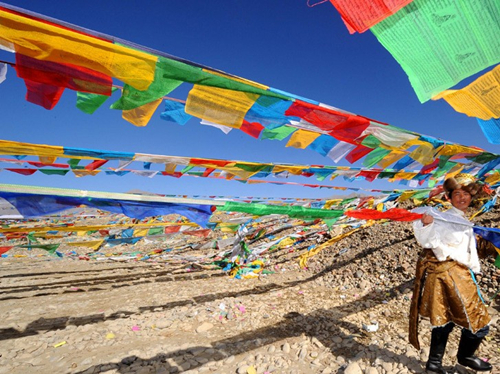 The Tibetan New Year, also known as Losar, is the most important festival on the Tibetan calendar. Sticking the new prayer flag trees onto the roofs, singing and dancing together and wearing ethnic festive costumes to take pictures, Tibetans in Lhasa will continue this happy festival until the 15th day of the "Year of Water Snake". Costume shows are held on the sidelines of the celebrations. The performance features the profound and unique aspects of traditional Tibetan culture.

Jokhang temple, the ultimate pilgrimage destination for Tibetan Pilgrims, also shows off its spectacular beauty and glory in the sunshine aside with the new year celebrations. For the pilgrims, there is nothing better to start a year than getting so close to their sanctuary of faith.