China's icy city of Harbin is now holding its annual International Ice and Snow Festival, and opens its famous snow sculpture park to visitors. Locals and tourists are already enjoying glittering ice sculptures, and braving temperatures way below zero.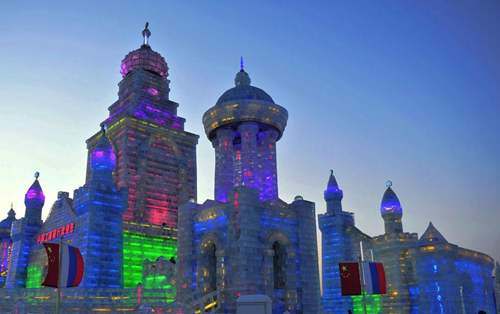 Harbin Ice and Snow Sculpture Festival officially begins on January 5th annually and lasts until the end of February. But it is actually open to the visitors right after Christmas, when ice lanterns are completed and 80% snow and ice sculptures are done.

In the depths of a Siberian-esque winter in the far northeastern province of Heilongjiang, Harbin International Ice and Snow Festival turns the "City of Ice" into a freezing fantasy of art and light. Harbin also offers a month of ice swimming, ice weddings, and just about anything else for frosty fun -- winter travel experiences like nowhere else on earth: winter swimming, ice hotels, dog sledding or Siberian Tiger watching.