From 9 May 2013 to 19 May 2013, the first Wuzhen Theater Festival was held in Wuzhen, which is a small water town located about one hour to the southwest of Shanghai.
The first Wuzhen Theater Festival included three sections respectively International Invitation, Youths Competition and Wuzhen Carnival. The festival attracted not only old pros and budding talents, but ordinary arts lovers and even people who never set foot in the theater, by forgoing superfluous glitz and emphasizing the allure of the art from itself.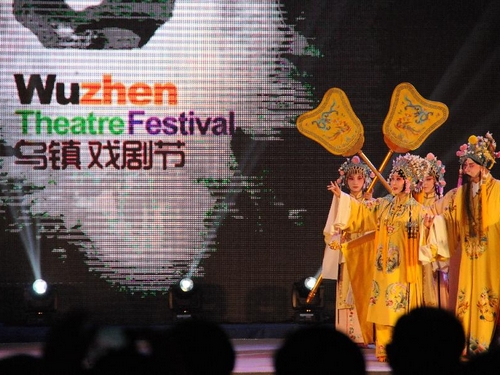 Wuzhen is already a hotspot for tourism with its Yangtze River Delta style architecture and aesthetics, and the art of the theater, especially plays, has added a sparkle to what is already a diamond in the canal-festooned landscape of rice paddies and black roofs on white walls.