The ancient city of Dali, a popular travel destination in Yunnan Province, will charge an entrance fee starting from September 1 in order to cover maintenance costs.
Situated between Cangshan Mountain and Erhai Lake in Yunnan Province, Dali Ancient City is settled by the Bai ethnic group. With a history of more than 600 years, it is one of the top listed historical cities in China.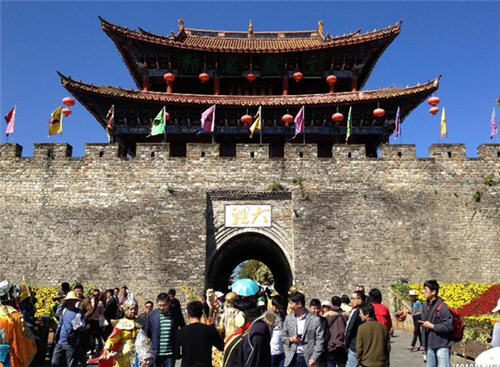 The ancient city will charge CNY 30 (about USD 4.9) for every tourist visiting the site with travel agents, according to an announcement from the ancient city protection administration bureau. Charging the maintenance fee will greatly ease the capital shortage and is an important measure to protect the ancient city. The money will be spent on city planning, public service infrastructure, fire-fighting equipment, and ancient building renovation. The ancient city received over 5 million tourists in 2014.
However, individual travelers are free of charge as long as they don't enter several particular scenic spots of the city.