The amazing ballet show telling a traditional Chinese story "Raise the Red Lantern" was staged on Friday night at the National Centre for the Performing Arts in Beijing and was presented by The Nation Ballet of China.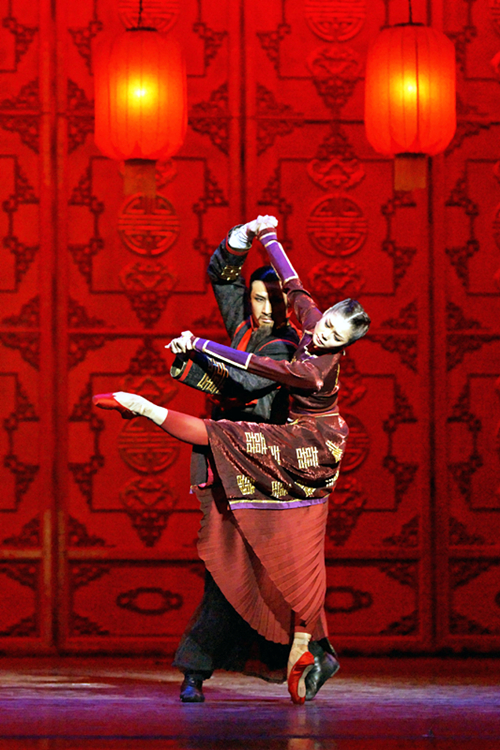 The show has been performed hundreds of time across China since its conception in 2001, and now the producers are planning to take it one step further. Gorgeous colors, breathtaking melodies and close-knit choreography delivers a ballet so different to what most people think of. Yet the audience was blown away by this bold Chinese attempt on ballet.

"Raise the Red Lantern" is based on the film of the same name directed by renowned director Zhang Yimou. The dazzling elements of the ballet serves to tell the rather dark tale of a young girl being forced to become the concubine of a wealthy man in early 20th century China. She struggles bitterly with her fate, but is ultimately overpowered by her master. The dance moves were brimming with tension, magnifying the struggle to the full.

The National Ballet of China will also be performing more classical ballet works such as Swan Lake for audiences in Canada.