China Arts and Crafts Fair kicks off in the Exhibition Center in Southwest China's Chongqing municipality. With the participation of many exhibitors from both home and abroad, the fair features traditional and modern handicrafts and intangible cultural heritages.

The fair gathered treasures from home and abroad, highlighting the artistic charm and cultural exchange. The arts and crafts exhibition brings together more than 200 arts and crafts masterpieces including carvings, sculptures, pottery, lacquerware, embroidery and crafts of other categories.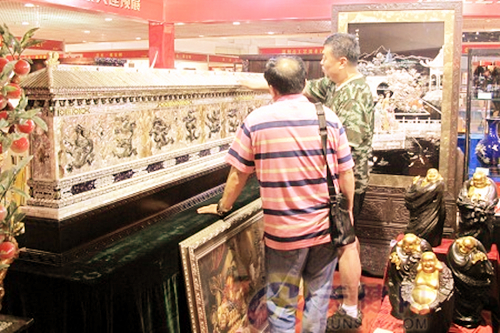 Visitors can not only appreciate the crafts exhibition, play games, they can also learn with the masters. There are even auctions of handicrafts and artworks on the sidelines of the fair.