Beijing has drafted the timetable for the construction of world's busiest airport, and the plan has been approved by the Chinese State Council. The airport will be located near the border between Beijing's southern suburban Daxing district and Hebei province, 46 km south of Tian'anmen Square.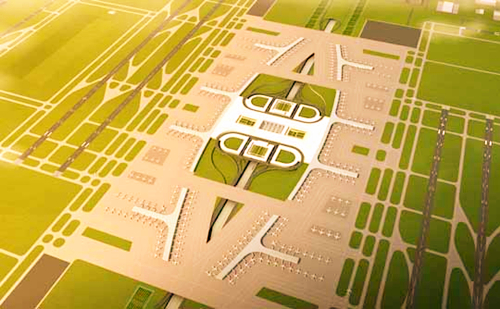 The rapidly increasing number of passengers has forced the Beijing Capital International Airport to run at near-full capacity, and a second airport is needed to divert passenger flow. Beijing Capital International Airport has been ranked as the world's second-busiest airport for three consecutive years. It handled 81.8 million passenger trips last year, a 4.2 percent increase from the previous year, second only to Atlanta's Hartsfield-Jackson International Airport in the United States.

Large-scale construction of the new airport will commence next year, and the airport is scheduled to open before the end of 2018. A rail line will be built to connect the airport with the city center by then, which means the passengers will be able to reach downtown Beijing by express rail from Beijing South Railway Station within half a hour. The airport will be able to handle 70 million passenger trips annually by 2025.