The Art Basel showcased to the public from 15 March to 17 March in Hong Kong, featuring 233 premier galleries from 37 countries and regions, with more than 3,000 artists' stunning works.
The main galleries featured 179 modern and contemporary art galleries with high quality of painting, sculpture, installation, photography, and video.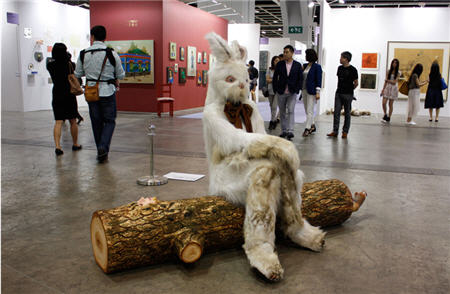 Director Asia of Art Basel Adeline Ooi said the organizer is committed to supporting the art scenes in Asia by providing an international platform for galleries and artists from across the region, and it also encourages the public to actively participate in the art world.
Art Bazel, which stages the world's premier art shows from modern and contemporary works, is sited in Basel, Miami Beach and Hong Kong.